AMFS Web Radio Stream with yourclassical.org
AMFS web stream launches on YourClassical!
Listen for FREE, no sign-up required, June 15 through December 15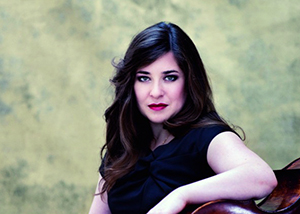 Classical music fans can listen to magnificent performances from recent AMFS seasons by tuning in to a brand new web radio stream at www.yourclassical.org/aspen. Enjoy music from the Festival anywhere--at home, in your car, on a hike! Relive memories from recent seasons, or listen to these world-class performances for the first time.
Selected performances include Beethoven's First Violin Sonata (Shai Wosner, Jennifer Koh), Barber's Adagio for Strings (Takács Quartet), Brahms's Concerto for Violin and Cello in A minor (Aspen Festival Orchestra, Tomás Netopil, Noah Bendix-Balgley, and Alisa Weilerstein), Ravel's Daphnis et Chloé Suite (Aspen Conducting Academy Orchestra) and many more.
The curated stream has been created in partnership with broadcasting superpower American Public Media, which already offers a wide selection of classical web streams online at www.yourclassical.org. YourClassical packages classical music in unconventional and innovative ways with streams suited for life's biggest moments and everyday situations.