A Recital by Arie Vardi piano
Back To Calendar
With special thanks to The Simms/Mann Family Foundation, Victoria and Ronald Simms
Reserved Seating
Please Note:
Tickets will remain in cart for 30 minutes.
J. S. BACH: Harpsichord Concerto in F minor, BWV 1056
J. S. BACH: Concerto for Two Harpsichords No. 2 in C major, BWV 1061
---
J. S. BACH: Concerto for Three Harpsichords in C major, BWV 1064
J. S. BACH: Concerto for Four Harpsichords in A minor, BWV 1065
If you wandered into Zimmermann's Coffee House in Leipzig during the 1730s, you may have been lucky enough to see Bach and his sons playing works for solo and multiple keyboards. But to hear concertos for one, two, three, and four harpsichords in a single evening, you need to come to Harris Concert Hall.
This delightful recital opens with the beautifully plaintive F minor solo concerto. The first and last movements were recycled from earlier works, and the slow movement borrows from a flute concerto by Bach's friend Telemann. Of all Bach's harpsichord concertos, the sunny C major for two harpsichords is probably the only one that was originally composed for the instrument, but not with the orchestral parts, which may have been added by someone else. Borrowing from himself, Bach fashioned the Concerto for Three Harpsichords from one for three violins. The Concerto for Four Harpsichords, a transcription of a showy four violin concerto by Vivaldi, is the only one not adapted from Bach's own material.
Arie Vardi, legendary artist-faculty member of the AMFS, and winner of the Chopin Competition in Israel and the 2017 Israel Prize, will be joined by talented AMFS students. Indulge in this Bach buffet!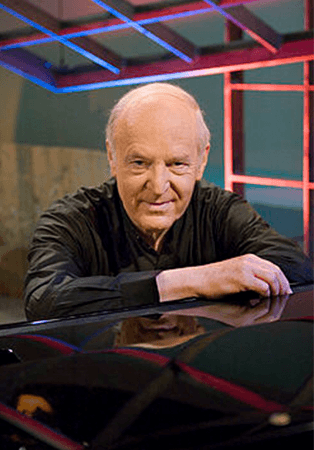 Featured Conductor & Artists
Tickets will remain on hold for 30 minutes.