A Recital by Julia Bullock classical singer and John Arida piano
Back To Calendar
With special thanks to Maryann and Adrian Gruia
This event has
already taken place.
SCHUBERT: Suleika I, D. 720
WOLF: In dem Schatten meiner Locken from Weltliche Lieder
WOLF: Bedeckt mich mit Blumen from Geistliche Lieder
SCHUBERT: Rastlose Liebe, D. 138, op. 5, no. 1

CONVERSE/JEREMY SISKIND: There is a Vine
CONVERSE/JEREMY SISKIND: One By One
WEILL: Lost in the Stars from Lost in the Stars
WEILL: Denn wie man sich bettet so liegt man from Aufstieg und Fall der Stadt Mahagonny
WEILL: Wie lange noch?
WEILL: The Princess of Pure Delight from Lady in the Dark

BERIO: Dolce cominciamento from 4 Canzoni popolari
ROSSINI: Stabat Mater from Mi lagnerò tacendo
BERIO: La donna ideale from 4 Canzoni popolari
ROSSINI: Sorzico from Mi lagnerò tacendo
BERIO: Ballo from 4 Canzoni popolari

CASTLETON AND WILLIAMS/JEREMY SISKIND: Driftin' Tides
AUSTIN AND HUNTER/JEREMY SISKIND: Downhearted Blues
AUSTIN/JEREMY SISKIND: Lovie Austin Tribute
HOLIDAY AND WHITE/JEREMY SISKIND: Our Love is Different
SIMONE AND IRVINE JR./JULIA BULLOCK: Revolution
SIMONE/JEREMY SISKIND: Four Women
TAYLOR/JULIA BULLOCK AND JEREMY SISKIND: I Wish I Knew How It Would Feel to Be Free
The NY Times called her "one of the singular artists of her generation — a singer of enveloping tone, startlingly mature presence and unusually sophisticated insight into culture, society and history." Director Peter Sellars said "This is who we've been waiting for…You see someone who's not just a vehicle, but an agent of change. She's actually moving the whole art form into a new relevance, both by completely rehabilitating existing repertoire and by commissioning a set of things that need to exist. We're hearing the voice of a new generation." Discover the artistry of Julia Bullock, a commanding and transformational creative force whom Musical America named a 2021 Artist of the Year.
Performances will be 75 minutes and there will be no intermission. Please check the "Concert Protocols" page before attending for the most up-to-date protocols.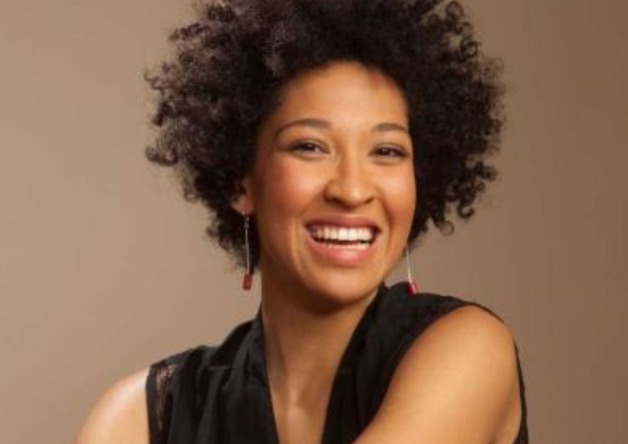 Featured Conductor & Artists