A Recital by the Pacifica Quartet
Back To Calendar
With special thanks to Fonda Paterson, in memory of Charles Paterson
Please Note:
Masks are required at this event.
Tickets will remain in cart for 30 minutes.
HAYDN String Quartet in C major, Hob. III/32, op. 20, no. 2
JENNIFER HIGDON Voices for String Quartet
DVOŘÁK String Quartet in A-flat major, B. 193, op. 105
Described as "nothing short of phenomenal" by The Telegraph, the Pacifica Quartet won the 2021 Grammy for Best Chamber Music/Small Ensemble Performance for "Contemporary
Voices," a CD featuring works by women composers. The Pacifica is known for its virtuosity, passionate performances, and daring repertoire. Their performances consistently reveal a depth of musical understanding, yet always sound fresh and spontaneous, inviting the listener to hear even the most familiar works in vivid new ways. The New York Times has praised its "delicacy and clarity," and Chicago Classical Review called their ensemble playing "impeccable."
---
Performances will be 75 minutes and there will be no intermission.
Programs will be announced by April.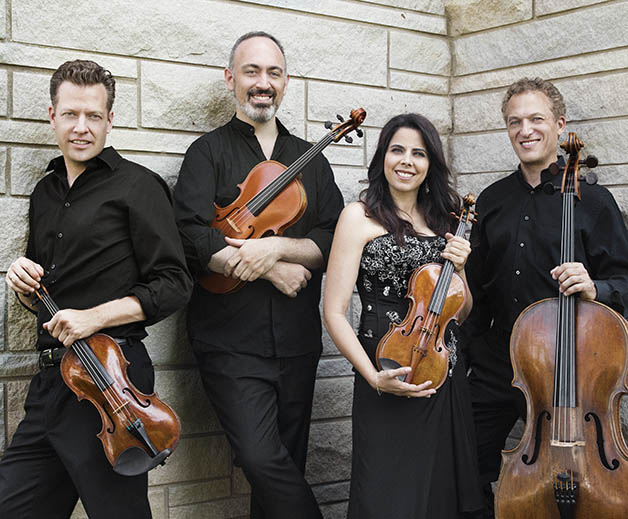 Featured Conductor & Artists
Tickets will remain on hold for 30 minutes.