CANCELED-A Recital by the Pacifica Quartet
Back To Calendar
Please Note:
This event has been canceled. Our amended season will run July 16-August 23. For ticket refund or donation options, please click here.
LIGETI: String Quartet No. 1, "Métamorphoses nocturnes"
CRAWFORD SEEGER: String Quartet
---
BEETHOVEN: String Quartet in B-flat major, op. 130
BEETHOVEN: Grosse Fuge in B-flat major, op. 133
"Astounding," raved the Herald Tribune following a recent Pacifica Beethoven recital, adding that they "played with such a degree of unanimity that they seemed to breathe and move as one." This program of musical pathfinders has two late Beethoven quartets as its centerpiece. The first two movements of the Opus 130 quartet came easily to Beethoven, but then he became indecisive about the structure and even the number of movements the piece would have. He finally settled on six. They included the Cavatina, possibly the most sublimely beautiful movement in his entire output, and a gigantic fugue for the finale, by far the most perplexing movement he ever composed. The audience was so bewildered by it that Beethoven's publisher, with some trepidation, asked the irritable composer to write a substitute finale and to publish the fugue separately. Beethoven astonished everyone by agreeing. The dancing, high-spirited music of the new finale was his last completed work. This program includes the fugue, bringing the evening to a dramatic conclusion with a piece that still shocks and amazes audiences today.
Opening the program is Ligeti's first string quartet, which in his words "belongs firmly in the Bartók tradition, not tonal music, but not radically atonal either."
Ruth Crawford Seeger was the first woman to receive a Guggenheim Fellowship. She used it to travel to Berlin in 1930 to write a symphony, but after a few months, the intended work hadn't appeared. She wrote to her future husband Charles Seeger, "I began to write down all my fears and was rather appalled. Fear of having nothing to say musically, fear of not being able to say it, fear, fear, a whole web of it." Then, instead of a symphony, came a string quartet which was far ahead of its time and influenced later composers. The quartet proved to be more end than beginning for her artistic life. She returned to New York, married, became a stepmother to Seeger's children, and then mother of four of their own. The Pacifica has revived and recorded this dramatic, avant garde piece which composer and critic Virgil Thomson called "a noble piece of work."
See for yourself why this ensemble has received such acclaim from both critics and audiences.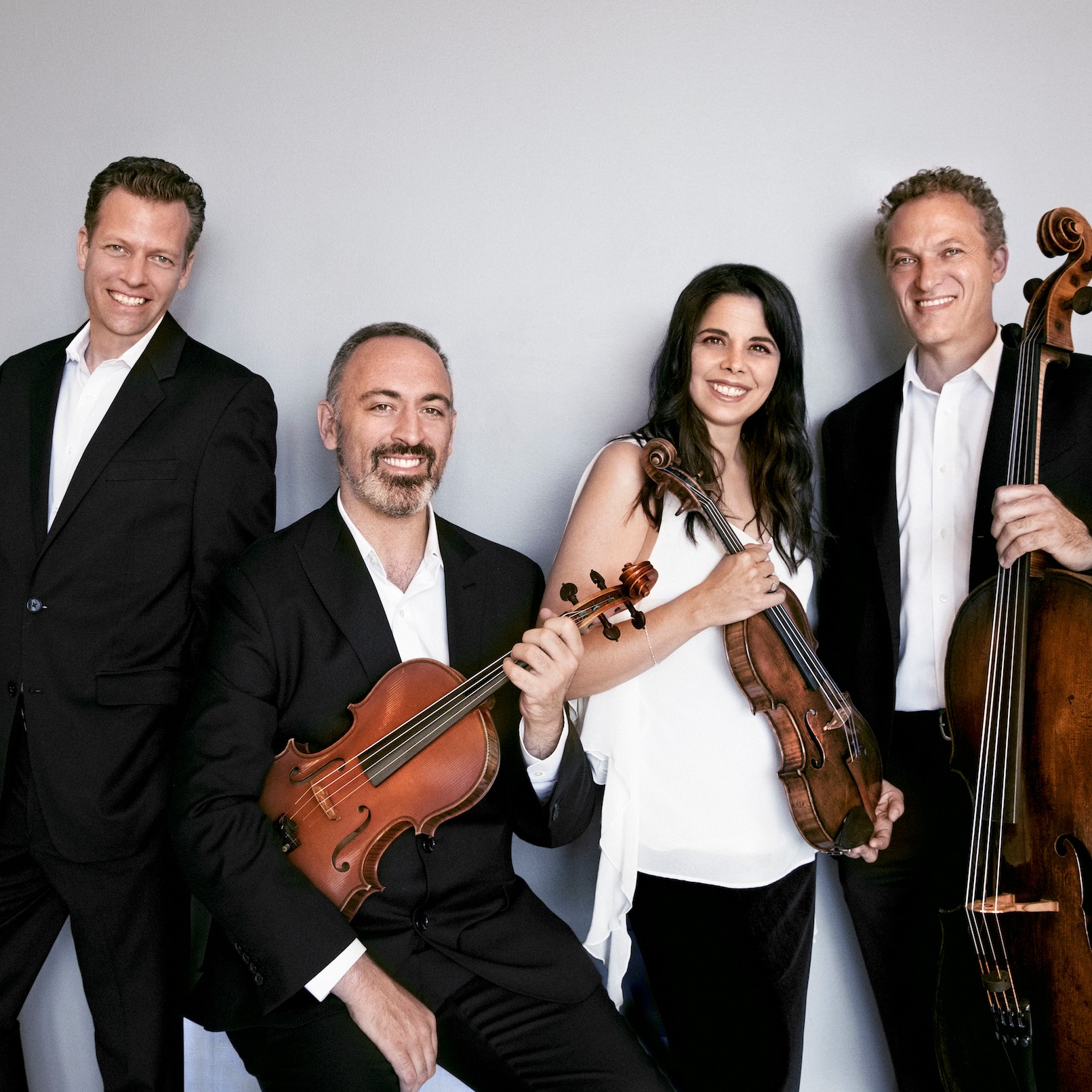 Featured Conductor & Artists