An Evening of Vivaldi's Four Seasons, Melissa White violin and conductor
Back To Calendar
With special thanks to Soledad and Robert Hurst
This event has
already taken place.
J. S. BACH Violin Concerto in A minor, BWV 1041
VIVALDI Il cimento dell'armonia e dell'inventione, op. 8, nos. 1–4, "The Four Seasons"
American violinist Melissa White has enchanted audiences and critics around the world as both a soloist and a chamber musician. Her February 2020 performance with the National Philharmonic was deemed "absolutely breathtaking" by the Maryland Theatre Guide for its "grace, precision, and warmth" in Florence Price's Violin Concerto No. 1. As a founding member of the Harlem Quartet, her passion and artistry have contributed to performances that have been hailed for "bringing a new attitude to classical music, one that is fresh, bracing and intelligent" (Cincinnati Enquirer). She is also a dedicated yoga practitioner, who has completed training in both Vinyasa and Ashtanga in Goa, India. She is the co-founder of Intermission, a ground-breaking program that unites body, mind, breath, and music-making through yoga and meditation.
Hear her lead Vivaldi's popular The Four Seasons, a series of violin concerti depicting each of the seasons. Even though Vivaldi famously said, "There are no words, there is only music there," his most famous composition is actually based on a series of sonnets and can arguably be considered among the first pieces to tell a story through music.
See the Aspen debut of an enthralling performer in one of music's most cherished and delightful works.
---
Performances will be 75 minutes and there will be no intermission.
Full program will be announced by April.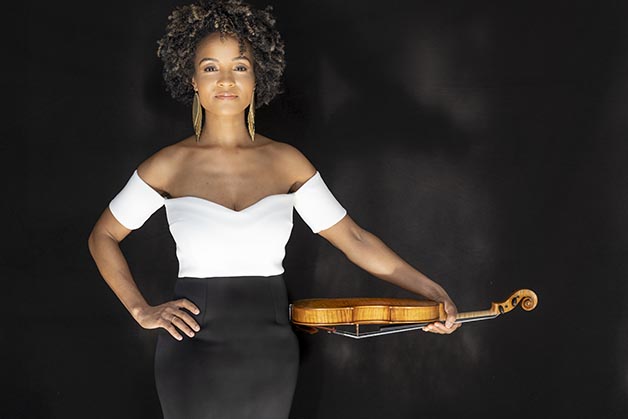 Featured Conductor & Artists