Aspen Armchair Concerts: William Hagen violin
Back To Calendar
This event has
already taken place.
ERNST Etude No. 6 in G major, "Die letzte Rose" (The Last Rose of Summer)
DONALD GRANTHAM Black-Eyed Suzy
J. S. BACH Partita No. 2 for Unaccompanied Violin in D minor, BWV 1004
YSAŸE Sonata for Unaccompanied Violin in G major, op. 27, no. 5
This event will be viewable until May 19 on our Virtual Stage.
A regular performer, alumnus, and winner of an Aspen Conducting Academy concerto competition at the AMFS, William Hagen has appeared as a soloist, recitalist, and chamber musician across the United States, Europe, and Asia. Called a "standout" by the Dallas Morning News, Hagen's wide-ranging and virtuosic Aspen program includes some of the best repertoire the violin has to offer, from Bach's Partita No. 2 to works by Ernst, Donald Grantham, and Ysaÿe.
The Aspen Music Festival and School is pleased to offer a series of virtual concerts created during the pandemic by musicians in the AMFS fold, both alumni and long-time performers.
These beautifully filmed and curated one-hour concerts are free and viewable for three days each from the comfort of your own home.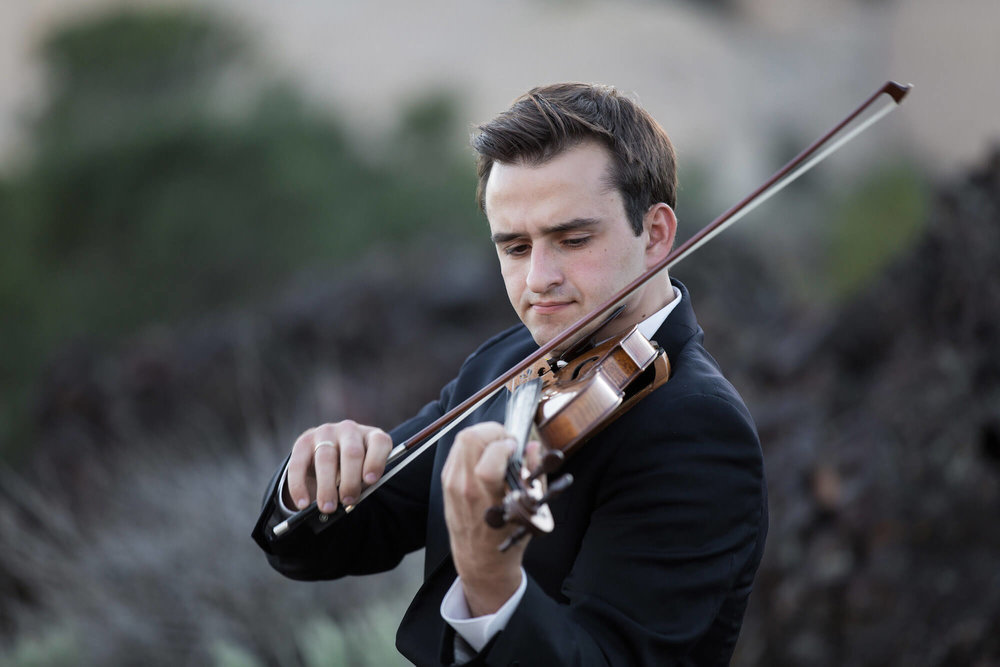 Featured Conductor & Artists