Aspen Chamber Symphony
Back To Calendar
With special thanks to Deborah and Richard Felder and Judy and Leonard Lauder
This event has
already taken place.
DVOŘÁK: Cello Concerto in B minor, B. 191, op. 104
BEETHOVEN: Symphony No. 6 in F major, op. 68, "Pastoral"
Sheku Kanneh-Mason is best known for his performance at the wedding of Prince Harry and Meghan Markle in 2018, which was watched by nearly 2 billion people. Two years earlier, he became the only black musician to win the BBC Young Musician Award. With Jacqueline DuPre, Mstislav Rostropovich, and Bob Marley as his inspirations, he takes on Dvořák's beloved Cello Concerto. Dvořák composed the piece after hearing Victor Herbert's 2nd Cello Concerto during his first American visit. The first movement is full of memorable melodies, and one of the most beautiful horn solos ever written. The poignant slow movement begins peacefully, but quickly changes mood with a searing quotation from a song Dvořák had composed 30 years earlier when he was in love with a 16 year-old aspiring actress who later became his sister-in-law. When he learned of her illness, the song found its way into the concerto. The jaunty, dancing finale closes with a long, contemplative coda as a memorial to her; she died shortly after Dvořák's return to Bohemia. Dvořák has been skeptical about writing a cello concerto. He succeeded in writing the best one ever. Brahms, his friend and benefactor, growled: "Why in the world didn't I know one could write a cello concerto like this? If I'd only known I'd have done it long ago!"
For the only time in his career, Beethoven provided a written program to accompany the Symphony No. 6. This may have been a pre-emptive defense against anticipated criticism since symphonies weren't supposed to depict scenery or bad weather in those days. The composer wrote: "Pastoral Symphony, more an expression of feeling than painting. 1st piece: pleasant feelings which awaken in men on arriving in the countryside. 2rd piece: scene by the brook. 3rd piece: merry gathering of country people, interrupted by 4th piece: thunder and storm, into which breaks 5th piece: salutary feelings combined with thanks to the Deity." Hear two ravishing works conducted by the charismatic Christian Arming joined by a cellist fit for royalty!
Performances will be 75 minutes and there will be no intermission. Please check the "Concert Protocols" page before attending for the most up-to-date protocols.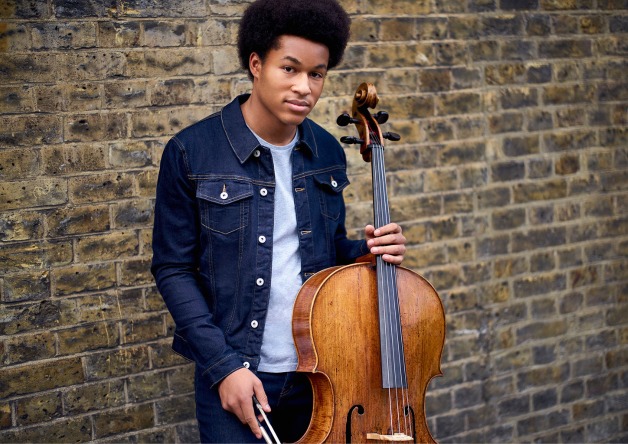 Featured Conductor & Artists