Aspen Festival Orchestra
Back To Calendar
With special thanks to Nancy and Charles Wall, Part of the Allison and Warren Kanders Sunday Concert Series
Please Note:
Tickets will remain in cart for 30 minutes.
The season of "Enchantment" continues with Debussy's vivid and shimmering depiction of a lustful man-goat's attempted seduction of sleeping nymphs in Prelude to the Afternoon of a Faun, and with Lutosławski's brilliant Concerto for Orchestra, an orchestral showcase shot through with Polish folk melodies.
Winner of the 1994 Tchaikovsky Competition, and celebrated by The Guardian for his "dazzling technique [that is] exceptionally secure, balanced, and beautifully articulated," piano star Nikolai Lugansky returns to Aspen for Beethoven's final, most ambitious, and much loved piano concerto.
Also see Nikolai Lugansky in recital on July 18.
*Debussy's Prélude à l'après midi d'un faune is part of the season theme, "Enchantment."
Program
DEBUSSY: Prélude à l'après midi d'un faune*
LUTOSŁAWSKI: Concerto for Orchestra
—
BEETHOVEN: Piano Concerto No. 5 in E-flat major, op. 73, "Emperor"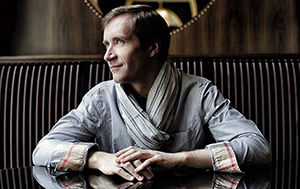 Featured Conductor & Artists
Please note: Tickets will remain on hold for 30 minutes.
Loading Seats...

Benedict Music Tent
Note: Tablet users may need to zoom in to seating chart to select seats.