Aspen Festival Orchestra
Back To Calendar
With special thanks to Stefan Edlis and Gael Neeson, part of the Allison and Warren Kanders Sunday Concert Series
Reserved Seating
Please Note:
Sales are final. There are no refunds and no exchanges.
Tickets will remain in cart for 30 minutes.
ANDERS HILLBORG: Homage to Stravinsky (US Premiere)
MENDELSSOHN: Violin Concerto in E minor, op. 64
---
R. STRAUSS: Don Quixote, Fantastic Variations on a Theme of Knightly Character, op. 35
The talents of two extraordinary young string players are showcased in an exquisite program of early- and late-Romantic masterworks.
Augustin Hadelich, Musical America's 2018 Instrumentalist of the Year, is one of the most acclaimed artists of his generation. The Washington Post said: "The essence of Hadelich's playing is beauty: reveling in the myriad ways of making a phrase come alive on the violin, delivering the musical message with no technical impediments whatsoever, and thereby revealing something from a plane beyond ours." In this concert, Hadelich performs the Mendelssohn Violin Concerto—one of the most beloved works in the violin repertoire—which he learned to play at the age of eight. Hadelich released a recording of the concerto with the Norwegian Radio Orchestra in 2015.
Joshua Roman solos in Richard Strauss's tone poem Don Quixote. Today the former principal cello for the Seattle Symphony enjoys a wide-ranging career that includes being an accomplished composer and curator as well as a standout performer; in 2015, he was named a TED Senior Fellow. Roman has premiered concertos written for him by leading composers such as Mason Bates and Aaron Jay Kernis, and in 2015 he premiered his own cello concerto, Awakening.
Strauss drew inspiration for Don Quixote from the classic seventeenth-century novel of the same name by Miguel de Cervantes. Written in a theme-and-variations form, Strauss's 1898 work is highly virtuosic, with the solo cello giving voice to the idealistic yet delusional—and wholly unforgettable—titular character.
Opening the concert is Anders Hillborg's 10-minute-long orchestral work Homage to Stravinsky, which is receiving its U.S. premiere. Hillborg, Sweden's most famous living composer, served as AMFS's composer-in-residence in 2008.
Don't miss Augustin Hadelich's Special Event Recital on July 18.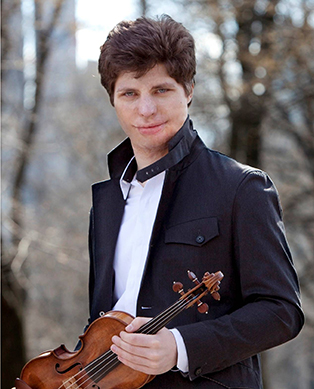 Featured Conductor & Artists
Tickets will remain on hold for 30 minutes.