CANCELED-Aspen Philharmonic Orchestra
Back To Calendar
Local business support provided by Carl's Pharmacy and Miners' Building Hardware
Please Note:
This event has been canceled. Our amended season will run July 16-August 23. For ticket refund or donation options, please click here.
BERLIOZ: Overture to Benvenuto Cellini, op. 23
SAINT-SAËNS: Havanaise in E major, op. 83
RAVEL: Tzigane
SHOSTAKOVICH: Symphony No. 5 in D minor, op. 47
When Shostakovich was in his late twenties, his opera Lady Macbeth of the Mtsensk District was a smash hit. At one time, three different productions were running in Moscow. Then Stalin himself went to a performance. Offended by the luridness of the plot, he had the state newspaper condemn the work, and it disappeared overnight. Shostakovich was terrified that he too would disappear, and he kept a suitcase packed at all times in case of arrest. His Fifth Symphony was an attempt to redeem himself in the eyes of the authorities, and he dubbed it "A Soviet Artist's Response to Just Criticism." While you're swept away by the crowd-pleasing tunes and a sense of heroism, you may also notice an undercurrent of cynicism and despair. Shostakovich apparently remarked, "The rejoicing is forced, created under threat. It's as if someone were beating you with a stick and saying, 'Your business is rejoicing, your business is rejoicing …"
The lighter side of this colorful program showcases violinist and AMFS alumna Gallia Kastner, who at the ripe age of three was placed in tennis lessons with hopes that she would follow in the path of her cousins—all tennis enthusiasts who placed in state finals. This was not to be. Said Kastner, "My wrist was so floppy—not only would I miss the ball, but I dropped the tennis racket every time I swung." Eventually, her grandfather recommended that she try out the violin instead. It was immediately a better fit. In Kastner's words, "My instrument has always felt like a missing limb from the day I tried it for the first time. It has always been a way for me to fully express myself." Hear her in Saint-Saëns's Havanaise, inspired by the sound of a crackling fire in the composer's hotel room while on tour with the Cuban violinist to whom he dedicated the piece; and in Ravel's dazzling gypsy showpiece Tzigane. The concert begins with Berlioz's Overture to Benvenuto Cellini, an opera based on the memoirs of the sixteenth-century Florentine sculptor and goldsmith. The opera flopped and closed after three performances, but the high-spirited and brilliantly orchestrated overture lives on as a popular concert piece and a perfect opener for this energizing concert!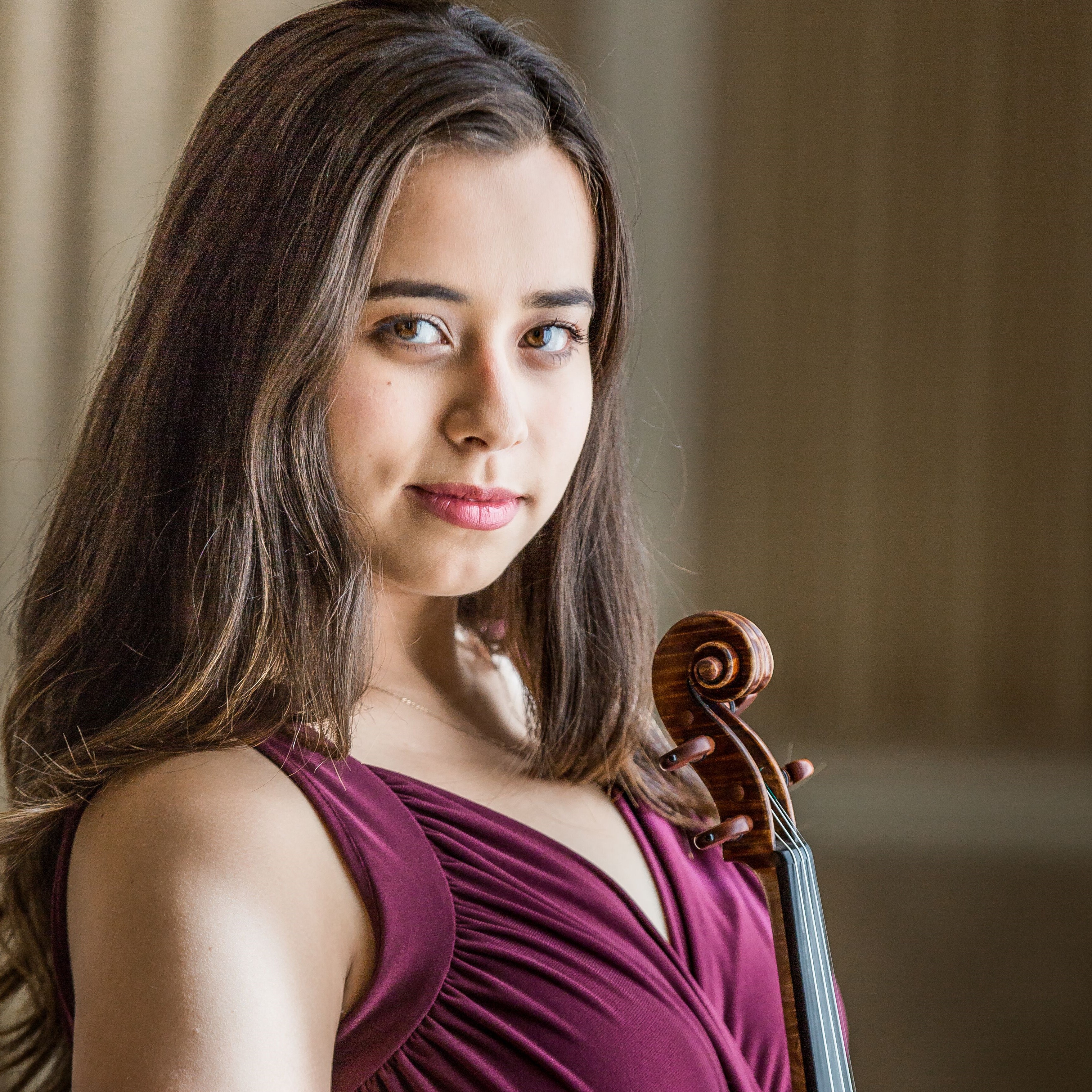 Featured Conductor & Artists