Aspen Philharmonic Orchestra
Back To Calendar
With special thanks to Giancarla and Luciano Berti
Reserved Seating
Please Note:
Tickets will remain in cart for 30 minutes.
MOZART: Piano Concerto No. 22 in E-flat major, K. 482
---
SIBELIUS: Symphony No. 1 in E minor, op. 39
Sibelius once wrote, "Music is, for me, like a beautiful mosaic which God has put together. He takes all the pieces in his hand, throws them into the world, and we have to recreate the picture from the pieces."
Thrill to one of the most stunning of these "recreations," Sibelius's lushly romantic First Symphony. Beginning with an austere soundscape that evokes the Finnish winter, this stunningly orchestrated work overflows with soaring, opulent melodies.
Jeffrey Kahane has a deep affinity for Mozart, understanding that "a vast majority of [his] works…are really extensions of his works for the theater." This was especially true of the three concertos written during the winter of 1785-86 while Mozart was working on The Marriage of Figaro. The first movement features a heroic, ceremonial character full of imaginative details and wind solos. The second movement was applauded so enthusiastically by the first Viennese audience that Mozart played it again! The finale contrasts a hunting motif with a courtly minuet, and showcases more exquisite writing for winds.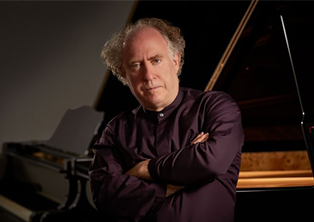 Featured Conductor & Artists
Tickets will remain on hold for 30 minutes.