Aspen Philharmonic Orchestra
Back To Calendar
With special thanks to Cathy and Jonathan Koplovitz, Corporate support provided by Aspen Skiing Company
Please Note:
Tickets will remain in cart for 30 minutes.
Richard Strauss was only twenty-five when he composed Death and Transfiguration. On his deathbed, sixty years later, he remarked to his daughter-in-law, "It's a funny thing, dying is just the way I composed it in Tod und Verklärung (Death and Transfiguration)." This adventurous program continues with two ballet suites. Based on a Yeats poem, Anna Clyne's The Seamstress was composed in 2015 and runs the musical gamut from Irish folk tune to electronica. When violinist Jennifer Koh premiered the work, the Chicago Tribune praised her "poise, assurance, and sensitivity." Originally commissioned for a Diaghilev ballet, Prokofiev's splendidly barbaric Scythian Suite is his answer to Stravinsky's The Rite of Spring, another powerful evocation of pagan rites and legends full of orchestral color and rhythmic vitality.
Program
R. STRAUSS: Tod und Verklärung (Death and Transfiguration), op. 24
ANNA CLYNE: The Seamstress
—
PROKOFIEV: Scythian Suite, op. 20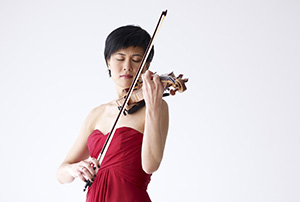 Featured Conductor & Artists
Please note: Tickets will remain on hold for 30 minutes.
Loading Seats...

Benedict Music Tent
Note: Tablet users may need to zoom in to seating chart to select seats.