A Recital by the Calder Quartet
Back To Calendar
Please Note:
Virtual event.
Viewing information to be announced.
BEETHOVEN: String Quartet in D major, op. 18, no. 3
ELEANOR ALBERGA: String Quartet No. 2
BEETHOVEN: String Quartet in E minor, op. 59, no. 2, "Razumovsky"
The dynamic artists of the Calder Quartet are blazing their own trail in the classical music world. Called "one of America's most satisfying—and most enterprising—quartets" by the Los Angeles Times, the ensemble pushes beyond incisive, masterful performances of the classical canon with the commissioning and performance of works by emerging composers.
Calder Quartet's sensitive and insightful interpretations of Beethoven's quartets will be on full display for their Harris Hall program, which features the String Quartet in D major and the String Quartet in E minor.
One of his earliest attempts at the notoriously difficult task of composing string quartets, Beethoven's String Quartet in D Major, op. 18, no. 3, reflects the notable influences of Haydn and Mozart. Mild and gentle, the D Major quartet comes in stark contrast to the volatile E minor, Op. 59, no. 2 "Razumovsky" that shows Beethoven's formidable genius taking the quartet into then-uncharted territory.
Sandwiched between these disparate dimensions of Beethoven is the String Quartet No. 3 by Eleanor Alberga, a Jamaican-born pianist and composer who has established her place as a giant among today's artists.
Time honored and cutting edge are seamlessly integrated in the Calder Quartet's textured, refined program of music for Aspen audiences.
---

Also this winter, the AMFS presents:
- A Recital by Robert McDuffie, violin, and Robert Spano, piano, on February 11
- A Recital by Tengku Irfan, piano, on February 18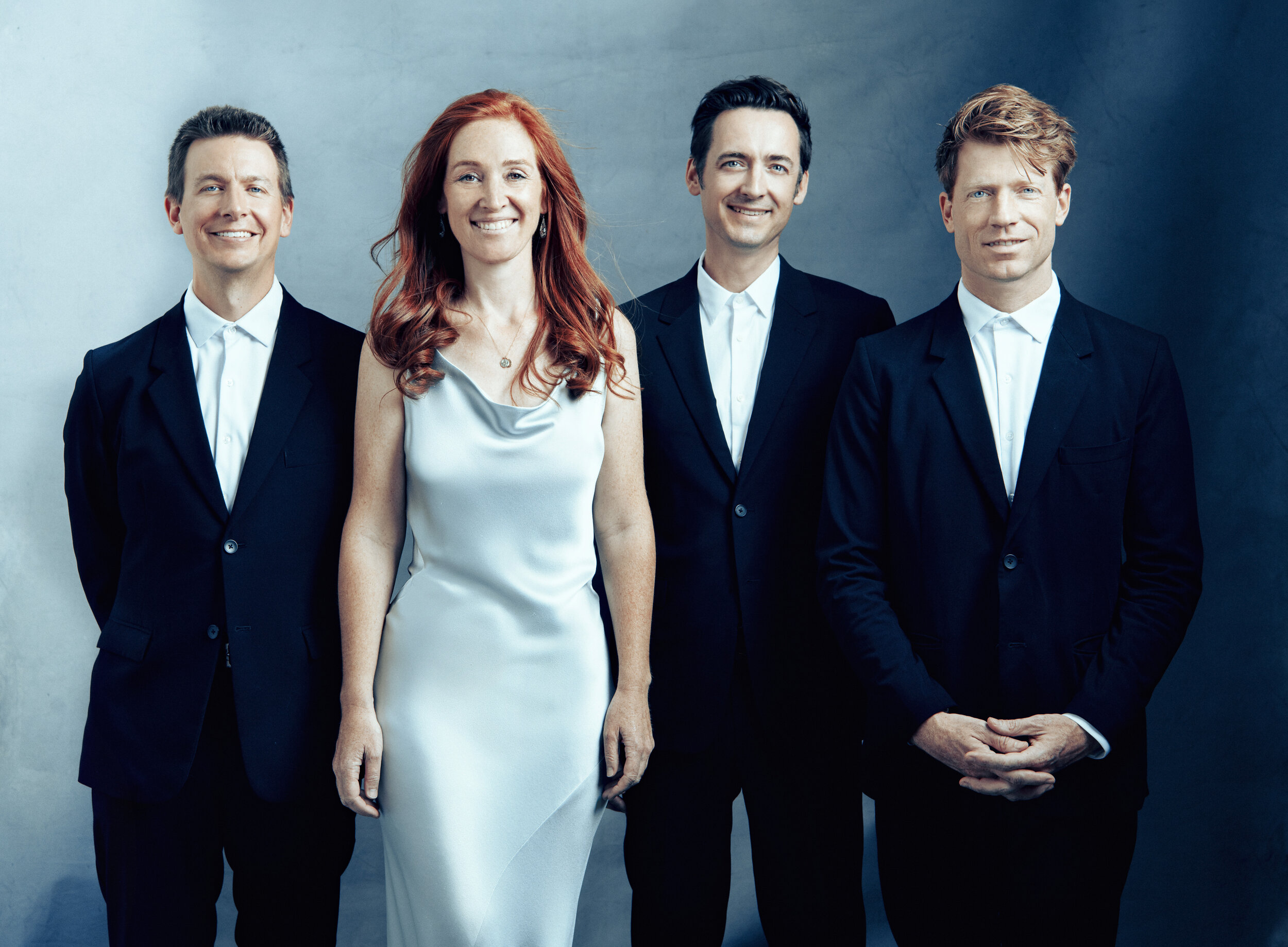 Featured Conductor & Artists