Special Event: Garrison Keillor's Prairie Home "Love and Comedy" Show
Back To Calendar
Co-presented by the Aspen Music Festival and School and Belly Up Aspen
Please Note:
Tickets will remain in cart for 30 minutes.
Note that AMFS passes are not valid for this co-presentation.
Note: AMFS passes are not valid for this co-presentation.
The Aspen Music Festival and School and Belly Up Aspen co-present an evening with master storyteller Garrison Keillor with pianist Richard Dworsky and The Road Hounds, alto Heather Masse, and actor and sound effects master Fred Newman.
The evening will feature two hours of stories, love duets, Guy Noir, cowboys, poetic outbursts, and the famous Singing Intermission at which the eager and able-bodied stand and sing around the campfire. Keillor has taken this show on tour, garnering praise for the "warm, fun, funny, memorable evening" during which "the rapt audience was engrossed, enthralled and enchanted" (DC Metro Theater Arts).
Garrison Keillor created and hosted his popular Minnesota Public Radio variety show, A Prairie Home Companion, from 1974 through 2016. The show reached about 3.5 million listeners on 700 public radio stations. He has written for The New Yorker, The Washington Post, and more, and he has been honored with Grammy, ACE, and George Foster Peabody awards, the National Humanities Medal, and election to the American Academy of Arts and Letters. He is currently the host of the daily program The Writer's Almanac.
Growing up in rural Maine, Heather Masse sang hymns and folk songs around home with her family. Now based in New York, this New England Conservatory of Music alum is a one-third of the Juno Award-winning Canadian trio The Wailin' Jennys. Lock My Heart is her recording with piano legend Dick Hyman. A new album, August Love Song — on which she joins forces with trombone great Roswell Rudd — was recently released on Red House Records.
Fred Newman is an actor and voice actor, composer, comedian, musician, and sound effects artist who worked on A Prairie Home Companion. He has also done character voices and sound effects as a voice actor in various films, TV shows, and video games, including Who Framed Roger Rabbit, Grand Theft Auto 2, Gremlins, Men in Black, and more. He has also worked for Nickelodeon and The Muppets.
Keyboardist, composer, arranger, and longtime Prairie Home Companion music director Richard Dworsky has collaborated with such diverse musicians as Yo-Yo Ma, James Taylor, Brad Paisley, Kristin Chenoweth, and Sheryl Crow. He has provided music for documentaries on HBO and PBS, and has released many recordings of original material, including his latest, All In Due Time.
The Road Hounds bassist Larry Kohut has played on dozens of albums and many film scores, as well as performing with jazz artists such as Patricia Barber, Mel Tormé, Vincent Colaiuta and Tony Bennett. In addition, he is an adjunct faculty member at Columbia College Chicago, where he teaches acoustic and electric bass.
When The Road Hounds' Richard Kriehn turned 10, his mom bought him a mandolin; at 19, he'd won the Buck White International Mandolin Contest. He went on to play with the Nashville Mandolin Ensemble and bluegrass group 1946. On the classical side, he has performed with numerous orchestras and was principal second violin for the Washington/Idaho Symphony.
From bluegrass to big band jazz, The Road Hounds' Chris Siebold knows his way around a guitar—or a bunch of other instruments, for that matter. Based in Chicago, he draws from a deep well of influences and styles and has put his talents to work in ensembles such as Howard Levy's Acoustic Express and Kick the Cat. In 2010, he formed the band Psycles, whose album Live at Martyrs' was released the following year.
About Belly Up Aspen
Ranked number sixteen on Rolling Stone's list of "Best Clubs in America," this 450-capacity venue hosts more than 300 live concerts every year. Belly Up Aspen has featured musical talents such as Widespread Panic, Jimmy Buffet, B.B. King, Ms. Lauryn Hill, Al Green, ZZ Top, Jane's Addiction, Gregg Allman, John Legend, Merle Haggard, Dwight Yoakam, Snoop Dogg, and many more.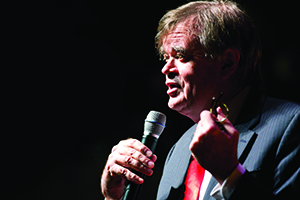 Featured Conductor & Artists
Please note: Tickets will remain on hold for 30 minutes.
Loading Seats...

Benedict Music Tent
Note: Tablet users may need to zoom in to seating chart to select seats.