Past Salon Signature Events
Past Salon Signature Events
A Walk into Music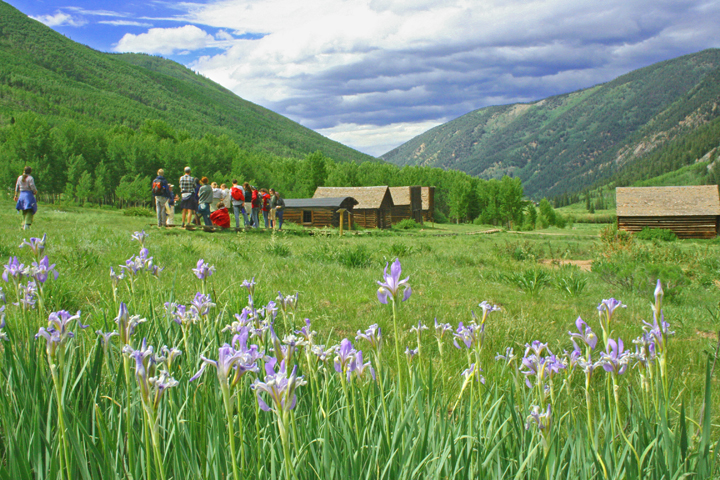 Wednesday, July 18, 2018
Toklat, 9 AM
Join naturalists from the Aspen Center for Environmental Studies on a guided, 3.5-mile hike to learn more about the unique landscape in our scenic Castle Creek Valley. After the hike, enjoy lunch and the scenery while listening to nature-inspired music by talented AMFS students.
Animation for Children and Teens
Monday, July 30, 2018
Private Residence, 5 PM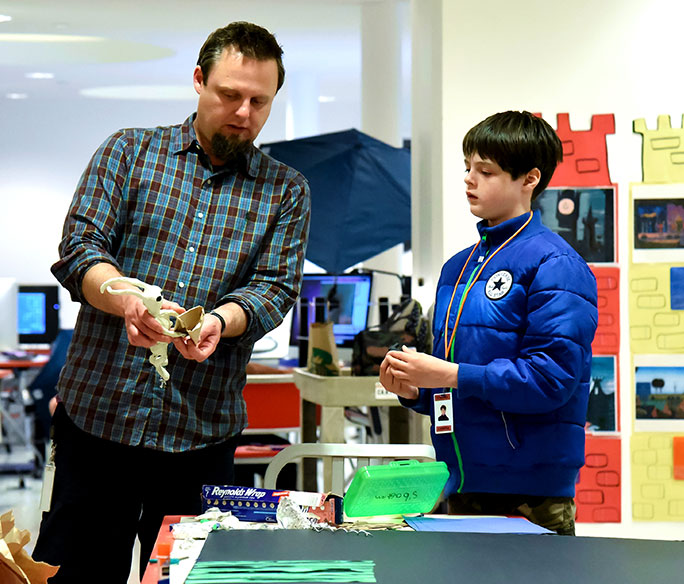 Take your child on a journey into the world of animation with Travis Lacina, Education Studio Manager with The Walt Disney Family Museum. In this two-hour workshop, participants will learn basic skills and concepts to help understand what it takes to be an animator. This family-friendly event (participation recommended for children 8 years old and above) will be held in a private home in Aspen's West End neighborhood, just a leisurely stroll from AMFS's Benedict Music Tent and that evening's collaboration with Walt Disney Animation Studios, "A Decade In Concert" (tickets must be purchased separately). Space is very limited—purchase your Salon membership early to reserve your space!
Behind the Curtain | Aspen Santa Fe Ballet: An Evening with Joyce Yang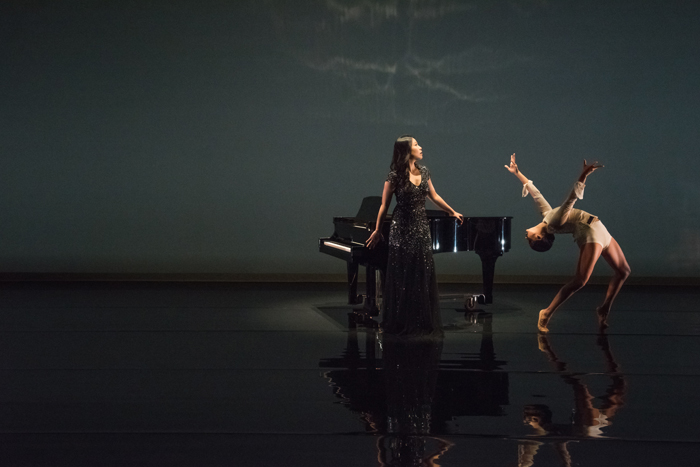 Thursday, August 9, 2018
District Theatre, 5:30 PM
There's no better time to be a member of the AMFS Salon. Join us for a very exclusive private dress rehearsal of Aspen Santa Fe Ballet's new production featuring world-renowned pianist and AMFS Guest Artist Joyce Yang. In addition, Salon members will receive an exclusive discount on tickets to the August 10 or 11 public performances.
Sing for Your Life - A Story of Race, Music, and Family
Sunday, July 9, 2017
Paepcke Auditorium, 6 pm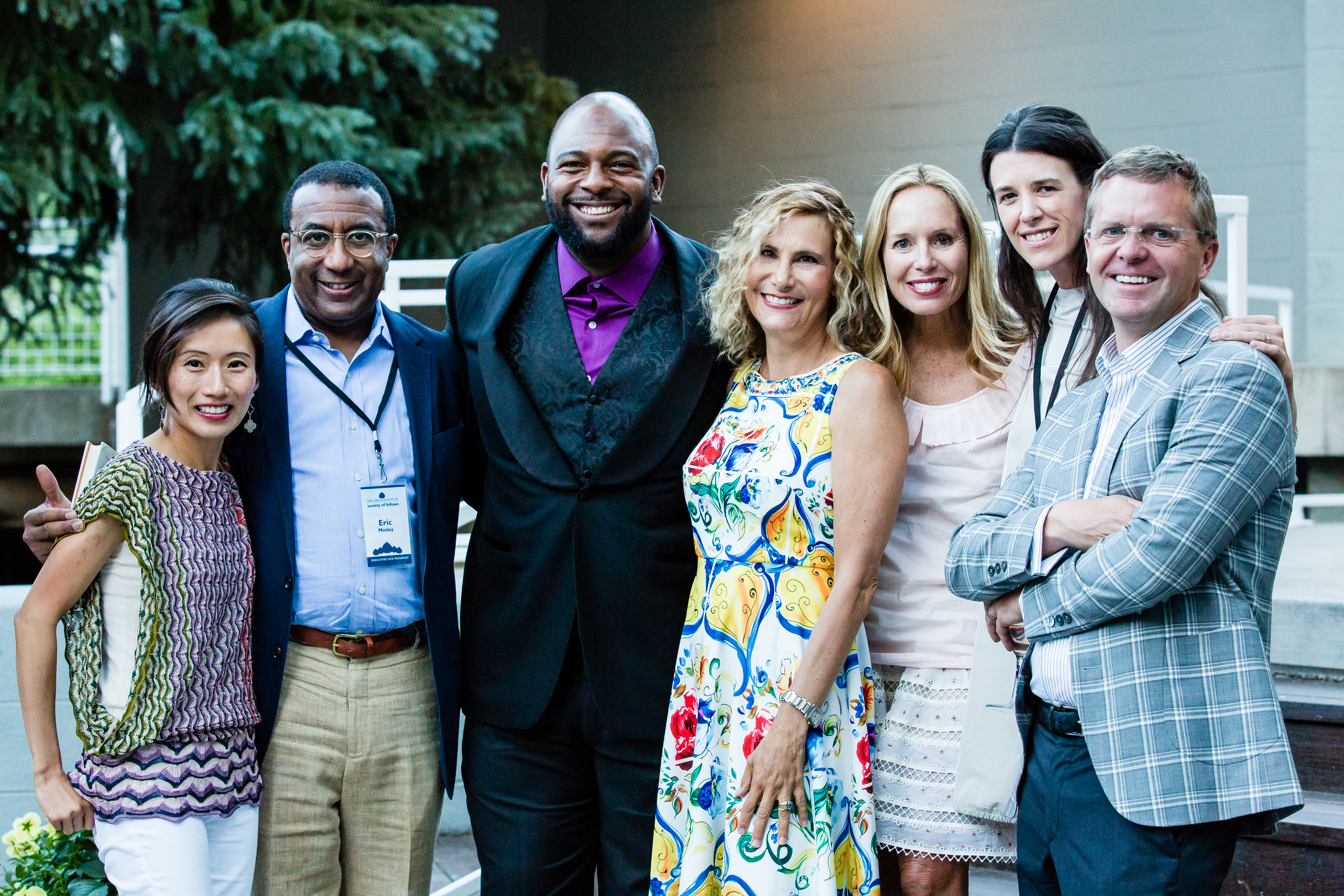 Bass-baritone and subject of The New York Times' Daniel Bergner's biography Sing For Your Life, Ryan Speedo Green talks with CEO and Founder of ArtistYear Margo Drakos, and The Aspen Institute's Executive Vice President Eric Motley. The three will discuss music and its profound effect on young and impressionable youth. Mr. Green will also perform selections from his repertoire. Reception to follow.
This event is in cooperation with The Aspen Institute Society of Fellows
In Process: Rufus Wainwright and Jim Hodges
Moderated by Richard Edwards
Tuesday, July 25, 2017
205 S Mill St, Aspen, 5:30 pm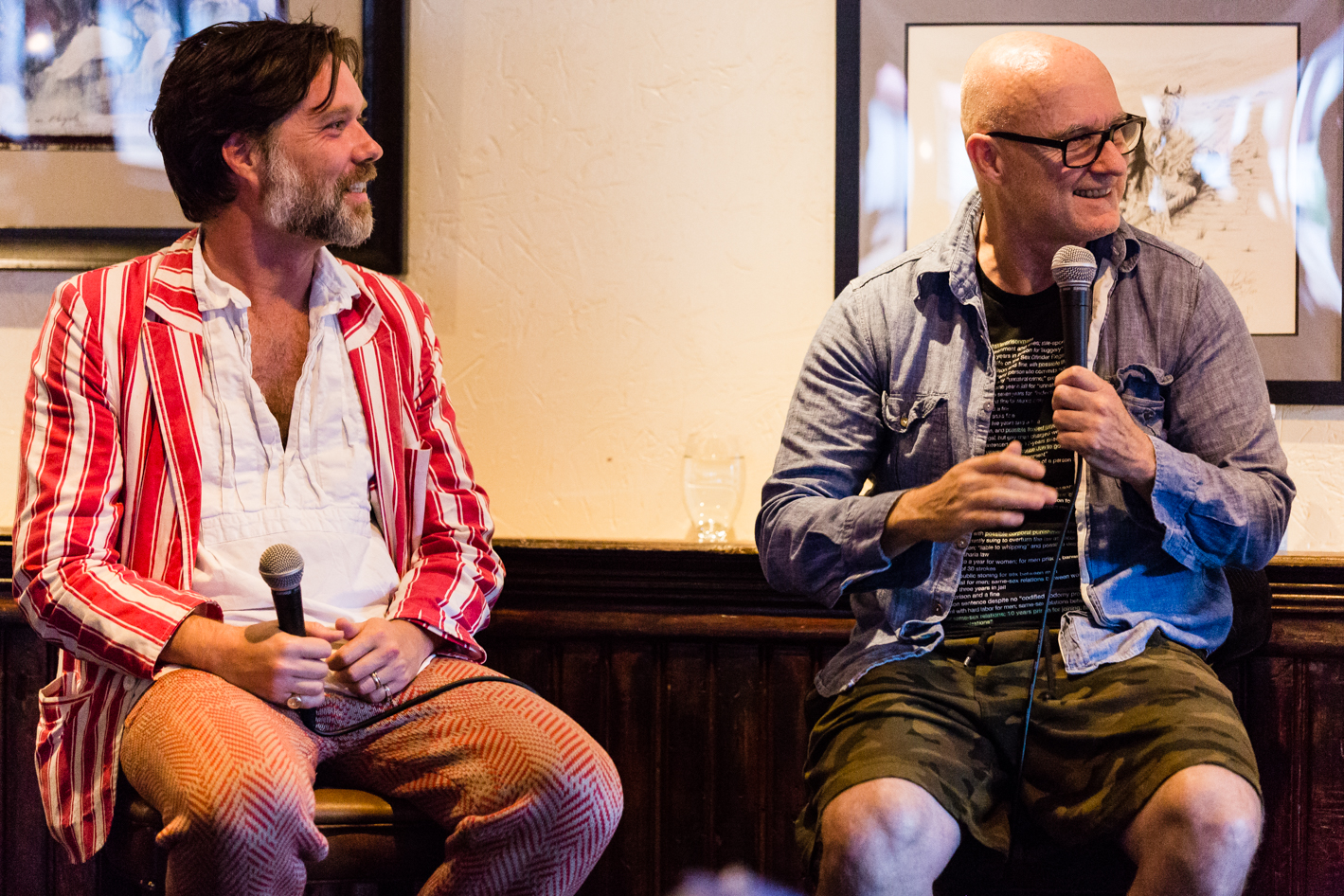 An exclusive event featuring singer-songwriter and composer Rufus Wainwright, visual artist Jim Hodges, and moderator and art expert Richard Edwards. The trio will have an engaging discussion on the synergy between music and art. Reception to follow.
How Music Can Change Your Brain
Thursday, May 11, 2017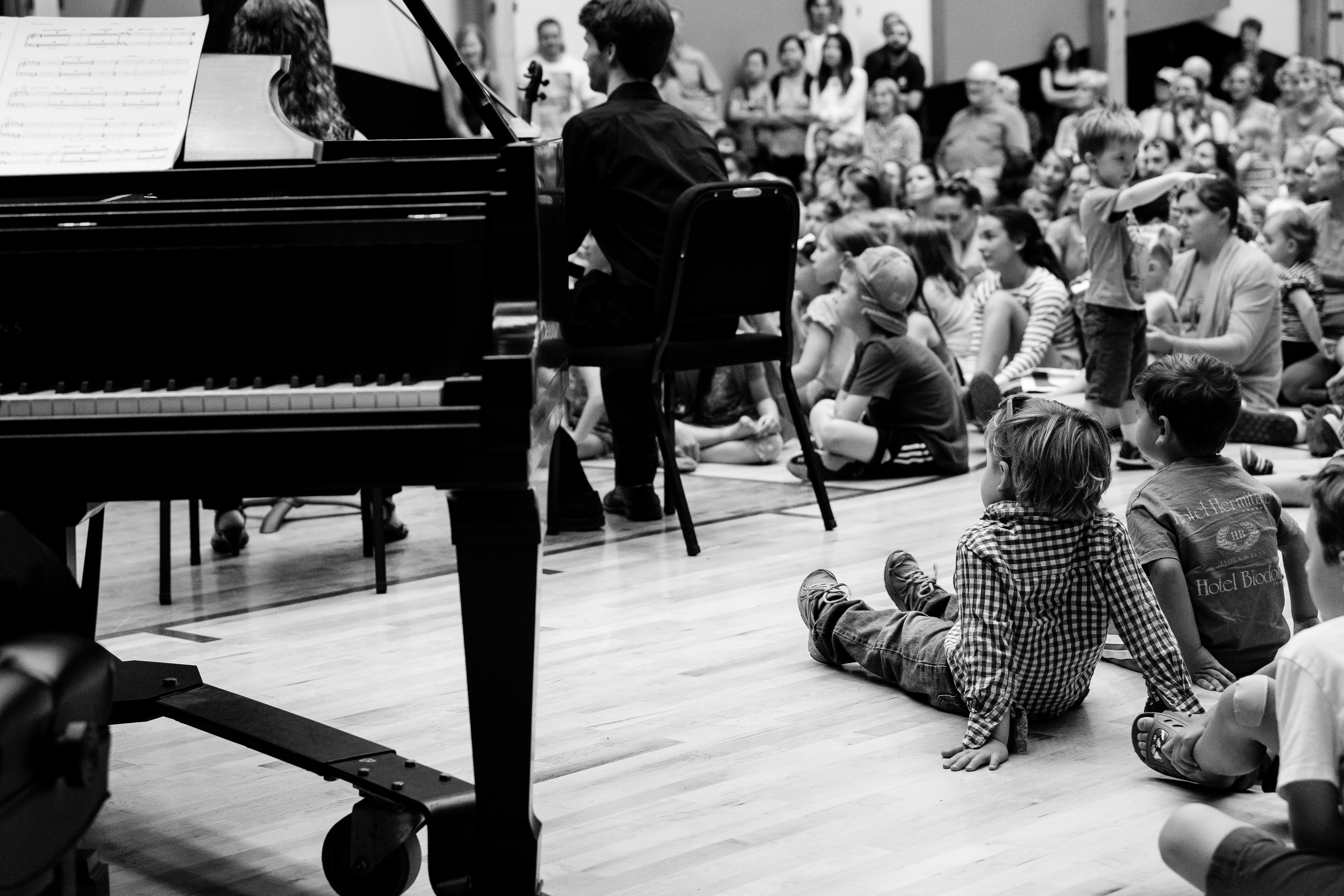 Edlis Neeson Hall / drama room, Matthew and Carolyn Bucksbaum Campus, 5:30 pm
Aspen Country Day Speaker Series and the AMFS Salon invite you an event featuring AMFS President and CEO Alan Fletcher and Katie Hone Wiltgen, director of eduction and community programming, in conversation with journalist and ACDS parent Daniel Shaw. Free and open to all, refreshments provided.
Indulge in Virtuosity
Wednesday, February 8, 2017
Cooking School of Aspen, 305 E. Hopkins Avenue; Aspen, 6:30 pm
Prodigious pianist and composer Conrad Tao joins forces with cookbook author, percussionist, and Instagram sensation Molly Yeh to discuss the concept of virtuosity in the musical and culinary worlds. This illuminating discussion will include both musical examples and cooking demos as they trace the history of virtuosity and its modern-day meaning. Join the Salon on Wednesday, February 8, from 6:30–8:30 pm at the Cooking School of Aspen for yet another stimulating conversation and terrific time out!
Learn more about the Cooking School of Aspen here.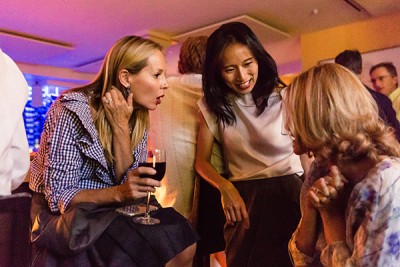 Inaugural Event
Tuesday, July 12, 2016
Cooking School of Aspen, 305 E. Hopkins Avenue; Aspen, 5:30 pm
The AMFS launched The AMFS Salon via an intimate and exclusive Signature event on Tuesday, July 12, 2016 at the Cooking School of Aspen. The event not only celebrated the Salon, but it also included an exciting intersection of wine, food, and music. Sommeliers are known to use descriptive words when describing flavor profiles of wine. Musicologists utilize the same technique when describing music. Selected wines were highlighted with musical pairings, merging two cultural worlds and bringing them more to life.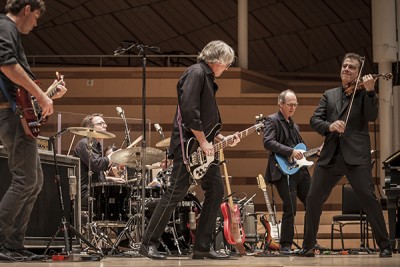 Classical meets Rock
Thursday, August 11, 2016
Benedict Music Tent & AMFS Hospitality Tent, 960 N. Third Avenue; Aspen, 7 pm
Mike Mills of the mega rock band R.E.M. paired up with violinist Robert McDuffie, whom the San Francisco Chronicle describes as "a treasure — a musician of probing intelligence, a violinist of authority, and a force of great vitality," to present an eclectic evening of works by John Adams, Tchaikovsky, and Mills himself. A highlight of the concert was the special commission and performance of the Mills Concerto for Violin, Rock Band, and String Orchestra. The work expertly blends Mills's prolific pop songwriting with McDuffie's brilliance in the classical realm. Immediately following the concert was an exclusive after-party with the artists.
For more information on the AMFS Salon, contact Annual Giving Coordinator Elizabeth Cashin at
970 205 5065 or ecashin@aspenmusic.org.
Photo Courtesy of The Recording Academy/Wireimage.com © 2016
Photos by: Brantley Gutierrez, Elle Logan, Chantell Quernemoen, and Nick Tininenko