Salon Signature Events
Salon Signature Events for the 2017 summer season will be announced in the spring.
Exclusive curated events full of enlightening discussions, musical performances, delectable eats, and lively libations.
Upcoming Events
Indulge in Virtuosity: Wednesday, February 8 - SOLD OUT
Location: Cooking School of Aspen
305 E. Hopkins Avenue, Aspen, CO 81611
Time: 6:30–8:30 pm
Prodigious pianist and composer Conrad Tao joins forces with cookbook author, percussionist, and Instagram sensation Molly Yeh to discuss the concept of virtuosity in the musical and culinary worlds. This illuminating discussion will include both musical examples and cooking demos as they trace the history of virtuosity and its modern-day meaning. Join the Salon on Wednesday, February 8, from 6:30–8:30 pm at the Cooking School of Aspen for yet another stimulating conversation and terrific time out!
Also, check out Conrad Tao in performance during the AMFS's Winter Music Recital Series. Click here to learn more about the concert and to purchase tickets.
Learn more about the Cooking School of Aspen here.
The AMFS Salon is generously supported by the following businesses: First Western Trust, Woody Creek Distillers, and the Cooking School of Aspen.
Series Sponsor: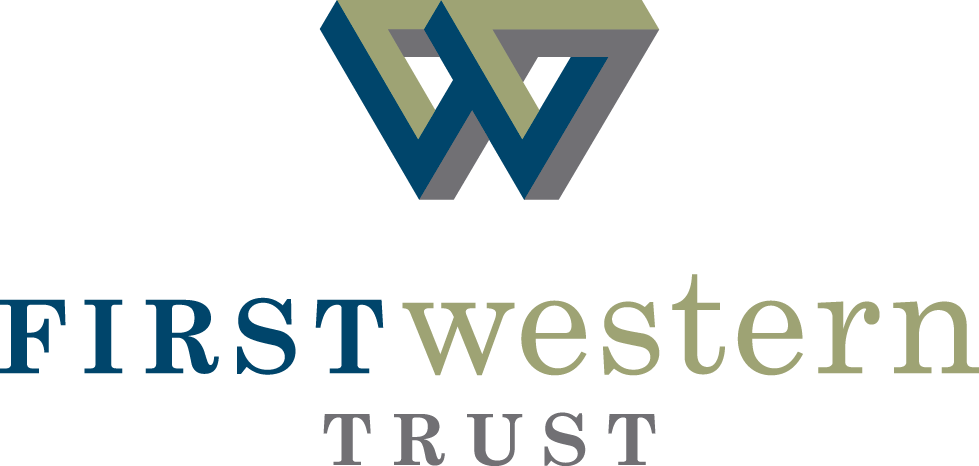 Supporting Sponsor: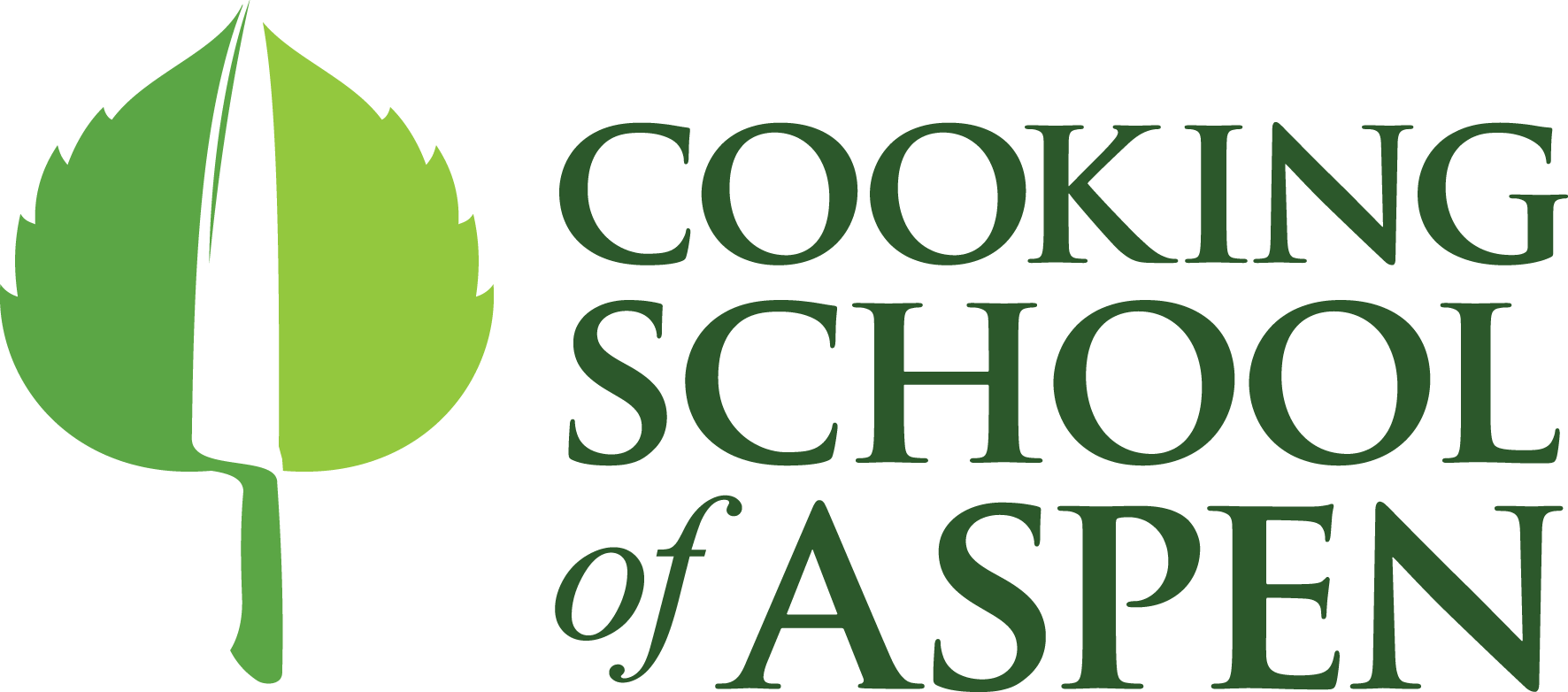 Past Salon Signature Events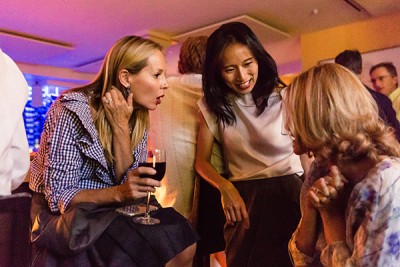 Inaugural Event: Tuesday, July 12, 2016
Location: Cooking School of Aspen
305 E. Hopkins Avenue, Aspen CO 81611
Time: 5:30-7:30 pm
The AMFS launched The AMFS Salon via an intimate and exclusive Signature event on Tuesday, July 12, 2016 at the Cooking School of Aspen. The event not only celebrated the Salon, but it also included an exciting intersection of wine, food, and music. Sommeliers are known to use descriptive words when describing flavor profiles of wine. Musicologists utilize the same technique when describing music. Selected wines were highlighted with musical pairings, merging two cultural worlds and bringing them more to life.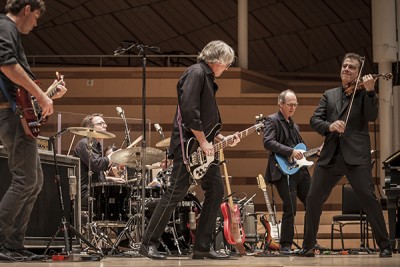 Classical meets Rock: Thursday, August 11, 2016
Location: Benedict Music Tent & AMFS Hospitality Tent
960 N. Third Avenue; Aspen, CO 81611
Time: 7-10 pm
Mike Mills of the mega rock band R.E.M. paired up with violinist Robert McDuffie, whom the San Francisco Chronicle describes as "a treasure — a musician of probing intelligence, a violinist of authority, and a force of great vitality," to present an eclectic evening of works by John Adams, Tchaikovsky, and Mills himself. A highlight of the concert was the special commission and performance of the Mills Concerto for Violin, Rock Band, and String Orchestra. The work expertly blends Mills's prolific pop songwriting with McDuffie's brilliance in the classical realm. Immediately following the concert was an exclusive after-party with the artists.
For more information on the AMFS Salon, contact Alexander Brose, Vice President for Development, at 970-205-5060 or abrose@aspenmusic.org.
Photo Courtesy of The Recording Academy/Wireimage.com © 2016
Photos by: Brantley Gutierrez, Elle Logan, Chantell Quernemoen, and Nick Tininenko