Beginning Strings
AMFS Beginning Strings registration is open now!
After-school violin, viola, and cello instruction for beginning and intermediate string students
Schools | Cost and Scholarship | Register
Program Information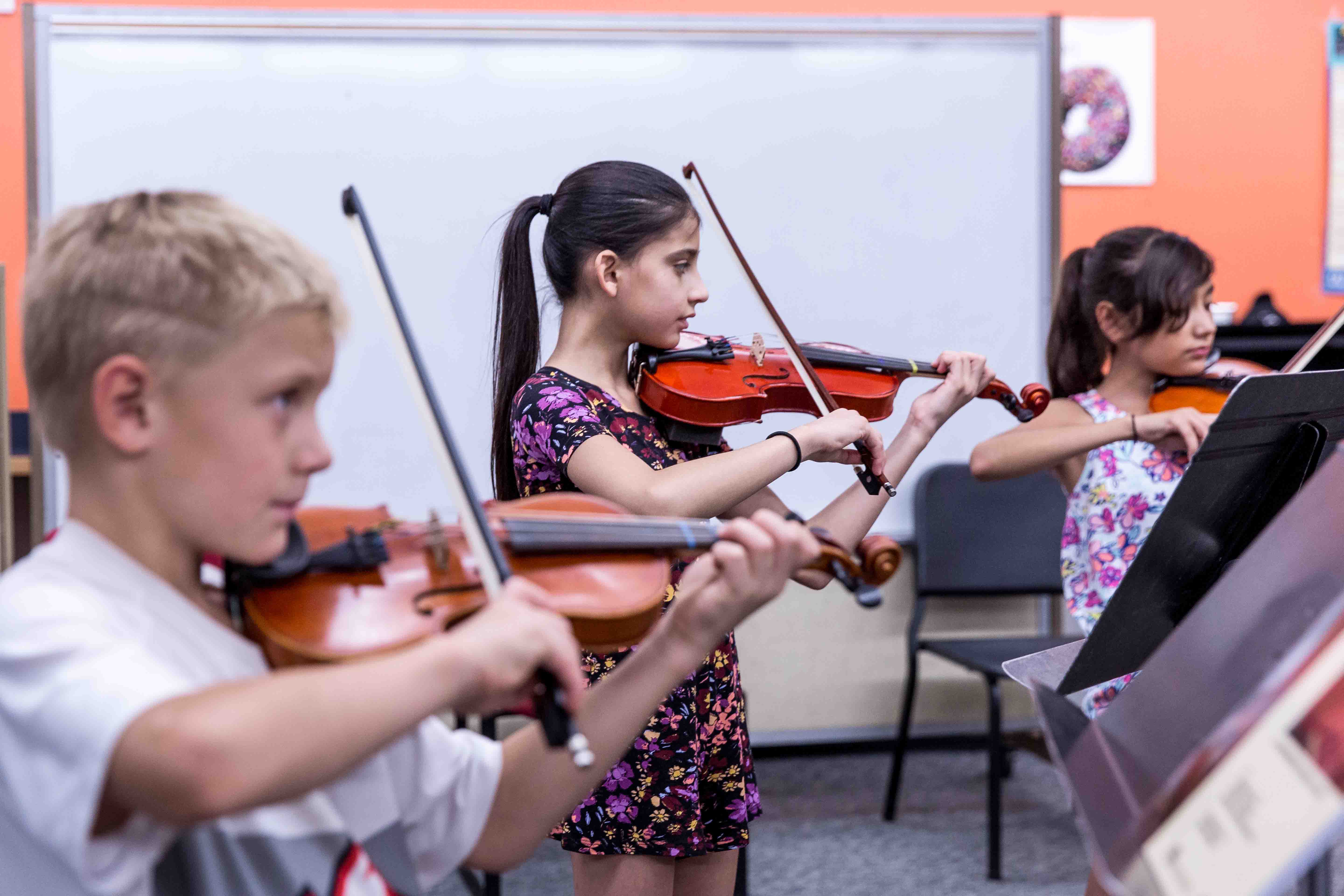 The Beginning Strings program is open to students in grades 2-5 who wish to study a string instrument (violin, viola, or cello) through a curriculum that includes group classes, ensemble playing, and performance opportunities. The program also includes a series of private lessons or small-group lessons for each student. When students take advantage of the private lesson and small-group lesson opportunities, paired with the classroom experience, we frequently see students make great gains.

Older middle school students are welcome to participate if they were enrolled in the program last year as a Beginning Strings participant.

Our highly experienced teachers work to help students develop a joy and love of music through string education and performance. This program is a wonderful opportunity for children interested in music to begin playing violin, viola, or cello in a supportive, engaging musical environment. Parents are strongly urged to support and encourage the students in daily practice.

Based on the financial commitment and the need for program consistency, it is important for all students to commit to an entire school year of classes.
Schools
The Beginning Strings program is offered in the following seven schools during the 2019-2020 school year.
All Roaring Fork Valley students (regardless of what school they attend during the school year) are welcome to participate in Beginning Strings at any participating school.
Registration is closed for the 2019-2020 school year.

Mondays, starting October 7
3:15 – 4:45 PM
Required parent meeting for first-year students: October 7 at 4:45 PM
Tuesdays, starting October 8
3:00 – 4:30 PM
Required parent meeting for first-year students: October 8 at 4:30 PM
Wednesdays, starting October 9
1:50 PM – 3:20 PM
Required parent meeting for first-year students: October 9 at 3:20 PM
Thursdays, starting October 10
3:15 PM – 4:45 PM
Required parent meeting for first-year students: October 10 at 4:45 PM
Thursdays, starting October 10
3:30 PM – 5:00 PM
Required parent meeting for first-year students: October 10 at 5:00 PM
Tuesdays, starting October 8
3:30 PM – 5:00 PM
Required parent meeting for first-year students: October 8 at 5:00 PM
Wednesdays, starting October 9
2:00 PM – 3:30 PM
Required parent meeting for first-year students: October 9 at 3:30 PM

Instruments
Students can select to play violin, viola, or cello through the Beginning Strings program. Not sure what to play? Pick violin... It's the most affordable and common instrument option.

All students should have an instrument ready for the first day of Beginning Strings class. Students will receive detailed information about securing an instrument through Shar Music when they have been accepted to the Beginning Strings program and will receive access to the AMFS's discounted pricing on instruments.
Learn what size instrument your student needs with this helpful link.
Students have three options to secure an instrument: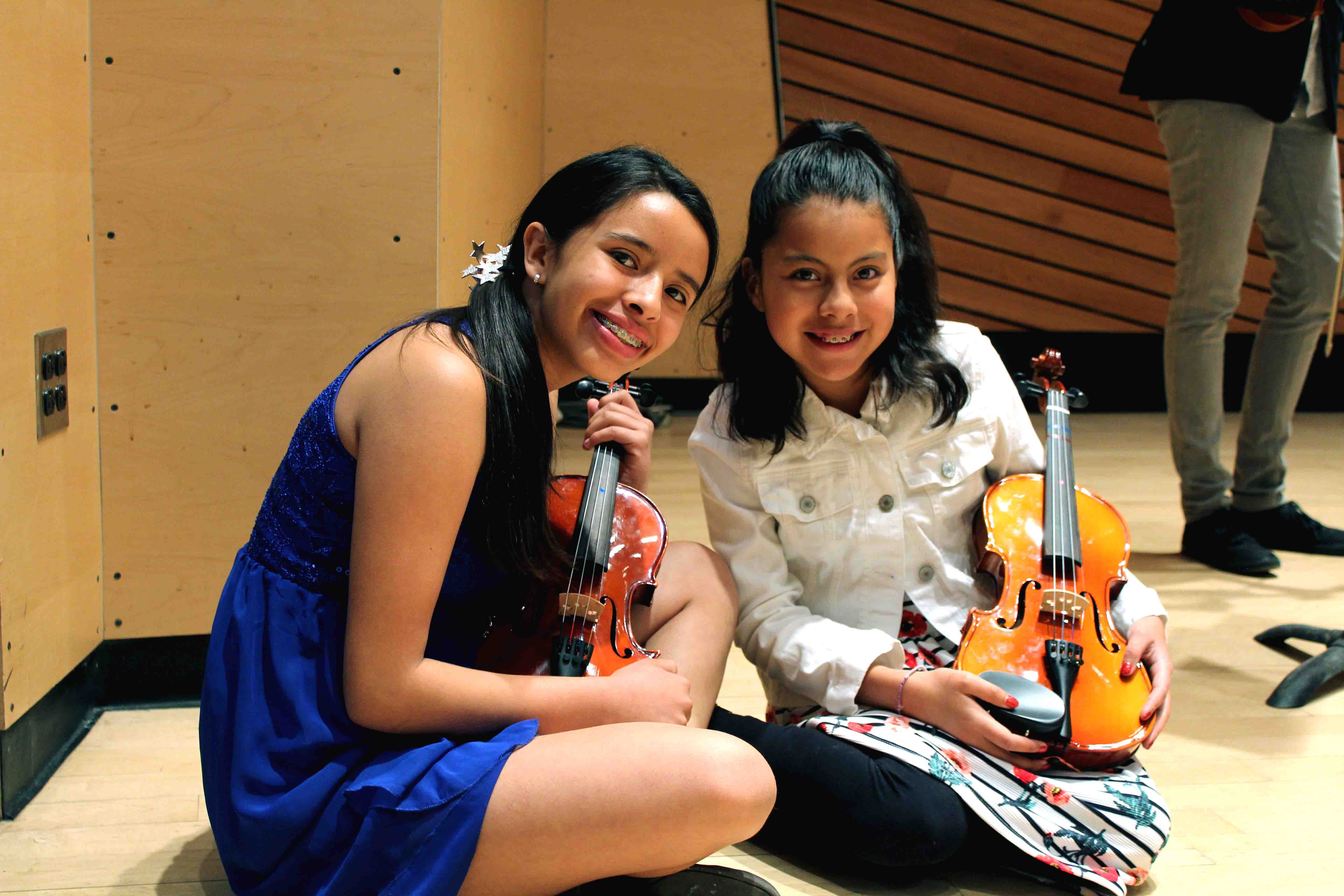 Purchase an instrument through a music shop (we use Shar Music in Ann Arbor, Michigan; around $180 for violins, $220 for violas, and $675 for cellos)
Rent an instrument from a music shop (again, we use Shar Music; rental rates per month are around $18 for violin, $24 for viola, and $52 for cello)
Apply for an instrument scholarship to use an AMFS-owned instrument

Blue Square Level Students
Were you involved in Beginning Strings in the past? If you have achieved placement in the Blue Square (intermediate) level of the Beginning Strings program, you will have your own class specifically for experienced string players during the already scheduled class times. Not sure if you should be in the beginning class or a higher level? All students will be assessed during the first week of class and placed into the appropriate class division.

Black Diamond and Double Black Diamond Level Students
If you've worked hard enough to be in the Black Diamond or Double Black Diamond group, we're excited for you to be involved in the chamber music program this school year!

In this chamber music program designed specifically for you, you will work in small ensemble groups to develop ensemble skills, learn extended techniques, and expand your independent musicianship with a dedicated ensemble coach.
Small ensemble groups will either meet weekly at Basalt Elementary/Middle School (TBD) at 3:30 PM or will schedule their own coaching times and locations, based on student and coach availability. Students will be formed into small ensembles in October according to location and ability level.
Chamber music students are expected to practice at least 30 minutes a day. Chamber music students who would like to also participate in weekly Beginning Strings classes (Blue or Black Diamond level) are expected to be strong leaders and role models in the class and must receive instructor approval for class attendance.
Beginning Strings Performances
Wednesday, December 4, 2019 (date tentative) – Beginning Strings Winter Concert | Basalt Middle School Auditorium | 6:30 PM
Friday, February 28, 2020 – AfterWorks Solo Recital | Select students invited to participate based on work in private lessons | Harris Concert Hall | 6:00 PM
Friday, May 1, 2020 – Beginning Strings Showcase | Harris Concert Hall | 6:30 PM
*Beginning Strings classes end after the May 1 Beginning Strings Showcase.

After-School Program Cost: $275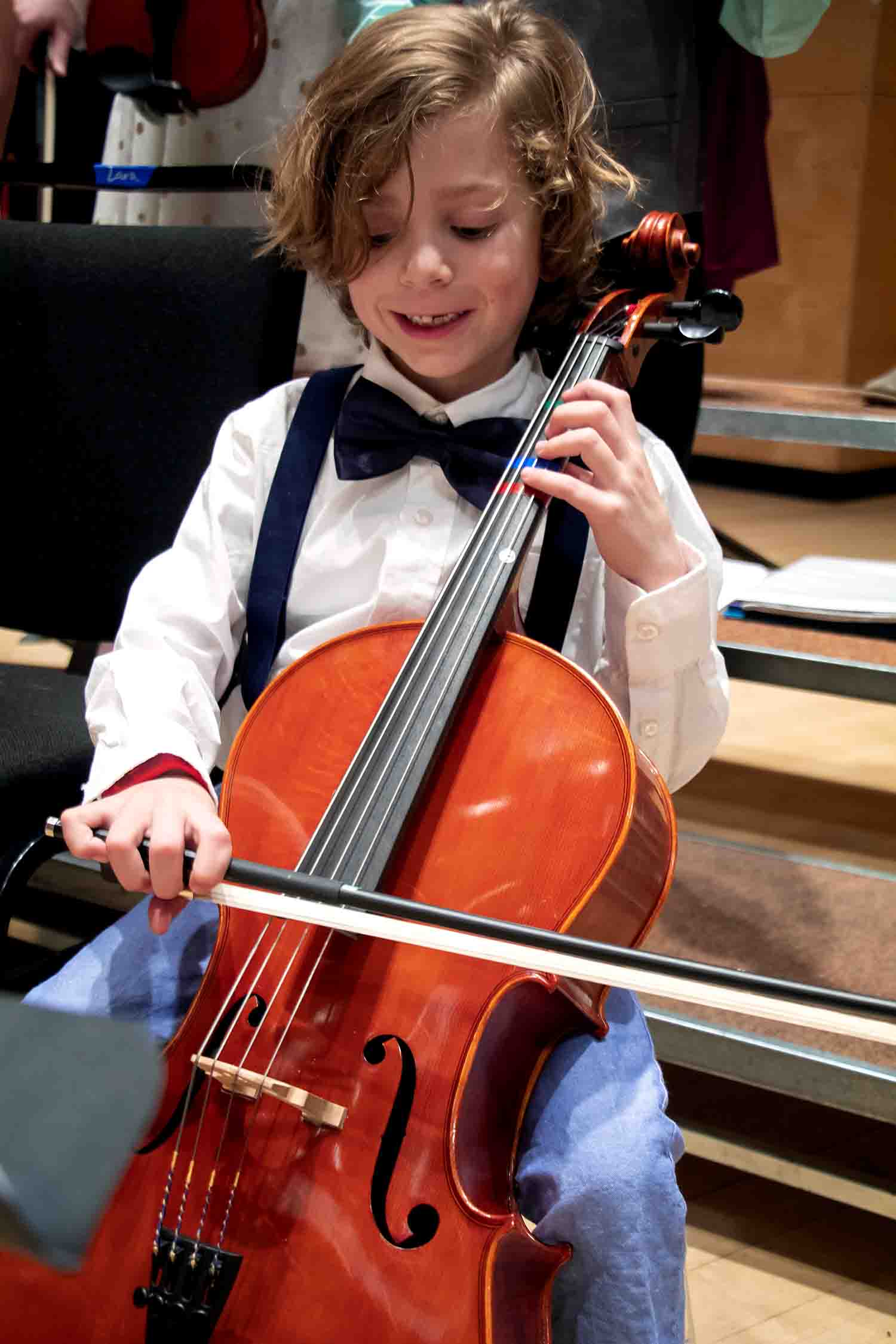 Cost includes 20+ weeks of classes, a starter supply pack (rosin, shoulder rest or rock stop, finger tapes, Essential Elements method book, music stand), minimum of six private lessons (lessons alone are valued at $240!), performance in at least two concerts, and snacks during classes and at the final Showcase concert. Students are responsible for the cost of an instrument (either a rented or purchased violin/viola/cello); some AMFS-owned scholarship instruments are available. This program is heavily subsidized by the AMFS and generous donors, and the actual program cost is more than $700 per student!

Please note that this is a 20+-week program and that students should commit to the entire series of classes. In order for students to learn to play a string instrument, they need to be in class on a consistent basis. Conflicts and emergencies should be communicated to the Beginning Strings teachers or AMFS Education team as soon as they are known.

The AfterWorks Refund Policy is as follows:
Once a student has applied and paid the tuition for an AfterWorks program (Beginning Strings, Lead Guitar, or Maroon Bel Canto Choirs), the following policy will apply to tuition refunds if that student chooses to leave the AfterWorks program:
Before first class/rehearsal: full tuition refund
Between first and third class/rehearsal: half tuition refund
After third class/rehearsal: no refund

Late Registration Fee: $25
Students who complete this Beginning Strings application form after 8 AM on Thursday, October 3 will be assessed a Late Registration Fee of $25 to cover late application processing and ordering of additional student supplies.

Scholarship
A limited number of tuition scholarships are available to students who demonstrate significant financial need. Additionally, a limited number of instrument scholarships are available to students who are unable to afford the cost of purchasing or renting a violin/viola/cello to use an AMFS-owned instrument while enrolled in Beginning Strings.
9/19/19: VERY FEW tuition scholarships remain as of September 19, 2019. Tuition scholarships are awarded on a rolling basis, and almost all scholarship funds have been allocated.
Payment Plan
Payment plans for Beginning Strings tuition are available, if necessary, and can be requested during the registration process.

How to Register
The registration period for the 2019-2020 school year is closed. Watch here in summer 2020 for updates on next year's Beginning Strings program.
About AfterWorks
The Aspen Music Festival and School's AfterWorks program offers after-school, in-school and summer programming, in collaboration with Valley schools, to support music education. These programs are designed to complement the quality music instruction students receive from schools and private instructors.
---
To learn more, please contact:

Heather Kendrick
Education and Community Coordinator
hkendrick@aspenmusic.org
970 205 5057

Katie Stookesberry
Education and Community Administrator
kstookesberry@aspenmusic.org
970 205 5011
Significant underwriting of the AfterWorks Beginning Strings program is provided through generous contributions from the Max and Victoria Dreyfus Foundation, Inc., Caryn and Rudi Scheidt, and Jeannie and John Seybold.