Seraphic Fire's Professional Choral Institute (PCI) at the Aspen Music Festival and School offers intensive performance and masterclass programs for singers and conductors designed to prepare students to work in the professional choral music industry. Due to the challenges posed by the pandemic especially as they relate to in-person group singing activities, the 2021 PCI program will be fully remote with a one-week virtual curriculum. Led by members of the GRAMMY®-nominated professional vocal ensemble Seraphic Fire, the August 2021 program will use a two-tier approach in which participants will have one-on-one interactions with the faculty as well as cohort interactions through group-setting events.
One–on-one individual interactions with PCI faculty will include professional level review of audition materials and one-on-one Zoom sessions. Cohort activities will include an exploration of the evolution of choral ensembles in America, listening activities, conversations with curated audio and video examples, and informal town halls. Two choral masterworks, The Vespers of the Blessed Virgin by Claudio Monteverdi and Bach's B minor Mass, will provide the basis of the musical excerpts for the listening activities.
2021 TUITION AND ENROLLMENT FEES
Tuition for the 2021 virtual program is $150. This fee is due at the time of enrollment to reserve your place in the program.
*Fees are separate from that published for other AMFS programs.
FINANCIAL AID
Scholarships to the 2021 program are not available due to the already reduced price of tuition, which was set in an effort to keep this summer's program affordable. If you are experiencing financial hardships, you may email PCI separately at pci@seraphicfire.org to request additional discount consideration.
BENEFITS OF PARTICIPATION
Opportunity to audition live (via Zoom) for the August 2022 Professional Choral Institute at the end of session.
2022 Tuition discount: Students who participate in the 2021 virtual program and who are accepted into the 2022 program will receive an automatic tuition discount equivalent to the 2021 tuition ($150). Students who receive this benefit will still be eligible to request additional scholarship consideration for the 2022 program.
HOW TO APPLY (SINGER)
APPLICATION OPENS MARCH 5
Statement of Purpose—your reason for attending (250 words max)
Resume: Please detail both solo and ensemble experience.
Two letters of recommendation. (Encouraged, but not required.)

AUDITION REPERTOIRE (SINGER)
PCI applicants must submit the following repertoire. Recorded audition required for all applicants.
VIDEO recording of one piece recorded in the past two years.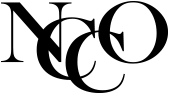 *NCCO exists to serve the specific needs of university and collegiate choral musicians, conductors, educators, scholars, and performers. NCCO is a proud supporter of Seraphic Fire and the Professional Choral Institute at the Aspen Music Festival and School.