Corporate Sponsorship
How to partner with the AMFS
"For more than 25 years, Wells Fargo Private Bank has enthusiastically supported the AMFS. Wells Fargo Private Bank is proud to contribute to an organization whose reputation stretches the globe. We believe that the AMFS's past, present, and future will continue to play an important role in ensuring that Aspen remains a thriving cultural center."
– Coley Cassidy, Wells Fargo Private Bank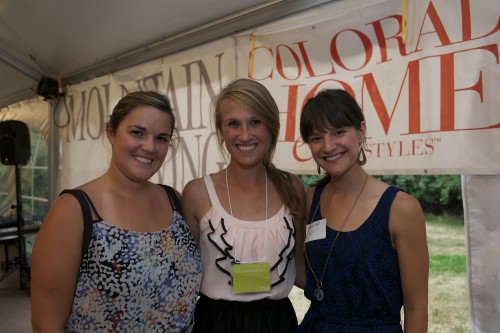 Partnering with the AMFS directly connects you with our musical offerings, talented artist-faculty, and the rising classical music stars of tomorrow.
Supporting the AMFS offers our corporate partners significant visibility and invaluable access to our patrons.
Each relationship with our corporate partners is unique. We enjoy working directly with each partner to discover a mutually acceptable plan that focuses on the benefits for each partner while best supporting our mission.
Your business, our audience:
Your business
Raise your community profile through sponsorship and partnership
Support educational programs that reach children of all ages throughout the Roaring Fork Valley
Help make classical music accessible and affordable through the AMFS's Education and Community programs
Provide financial assistance for worthy students
Establish an association with a world-class musical organization and artist training program

Our audience
Our audience members are affluent, cultured, well-traveled, and nationally influential
As one of Aspen's most visible businesses, the AMFS contributes more than $60 million to the local economy each year

Gain prestige and visibility by contributing to the cultural life of your community. We depend on corporate support to provide:
Engaging performances that reach more than 100,000 concert-goers each year
Acclaimed local student music education programs that reach more than 10,000 children annually
New and exciting ventures in the future

Your corporate support is an investment in the AMFS' commitment to success. Become a corporate partner today! Contact us to discuss the numerous ways we can collaborate.
For more information, please contact:
Emily Burr, Development Officer
225 Music School Road
Aspen, CO 81611
970-205-5064
eburr@aspenmusic.org
Season Sponsor
The Aspen Music Festival and School is grateful for the support of the following 2016 season sponsor:
Steinway & Sons
The Aspen Music Festival and School exclusively uses Steinway and Boston pianos, designed by Steinway & Sons; Steinway & Sons is represented in Colorado exclusively by Schmitt Music.

National Council Business Sponsors
The Aspen Music Festival and School is grateful for the support of the following business members of our National Council:

Business Sponsors
The Aspen Music Festival and School is pleased to recognize the following business who have contributed cash or gift-in-kind toward our operations as of May 1, 2016.
For more information please contact:
Emily Burr, Development Officer ‌• 225 Music School Road, Aspen, CO 81611 ‌• 970-205-5064 ‌• eburr@aspenmusic.org