CANCELED-A Recital by Arnaud Sussmann violin, David Finckel cello, and Wu Han piano
Back To Calendar
Please Note:
This event has been canceled. Our amended season will run July 16-August 23. For ticket refund or donation options, please click here.

HAYDN: Piano Trio in A major, Hob. XV/18
BEETHOVEN: Piano Trio in C minor, op. 1, no. 3
---
HAYDN: Piano Trio in E major, Hob. XV/28
BEETHOVEN: Piano Trio in D major, op. 70, no. 1, "Ghost"
Honored by Minnesota's Free Press for his "sweet and smooth sound that can hypnotize a listener," violinist Arnaud Sussmann returns to Harris Hall to join forces with Aspen favorites cellist David Finckel and pianist Wu Han. This husband and wife team, known as the "power couple of chamber music," are not only dynamic performers, but also teachers, artistic directors at Chamber Music Society of Lincoln Center and Music@Menlo, and recording artists with their own record label.
This season opener is a delightful program featuring piano trios by Haydn and his less-than-delightful student Beethoven, who at 22 had major issues with authority stemming from his abusive father. He ended up borrowing money from the 60-year-old Haydn and lying about his income. Things were further complicated when Haydn suggested that Beethoven shouldn't include the C minor trio (which is on this program) in his publication of three trios. Haydn thought it would be too hard to understand and poorly received. Beethoven thought it was the best, didn't want to hear Haydn's reasons for rejecting it, and ascribed his advice to jealousy or ill well. Haydn never said an unkind word about Beethoven. But Beethoven said, "I never learned anything from Haydn." Still, later in life, he spoke of Haydn with reverence.
This recital highlights the influence that Haydn in fact had on Beethoven's trio writing. Beethoven's unconventionally scored and eerie "Ghost" Trio is so called because of the slow movement's use of material first sketched for the Witches' Scene from Beethoven's never-completed opera Macbeth. But the work also marks a return to Haydn's three movement form and a graciously serene finale reminiscent of an earlier, clearly defined style. Thrill to brilliant musicianship as the season gets underway!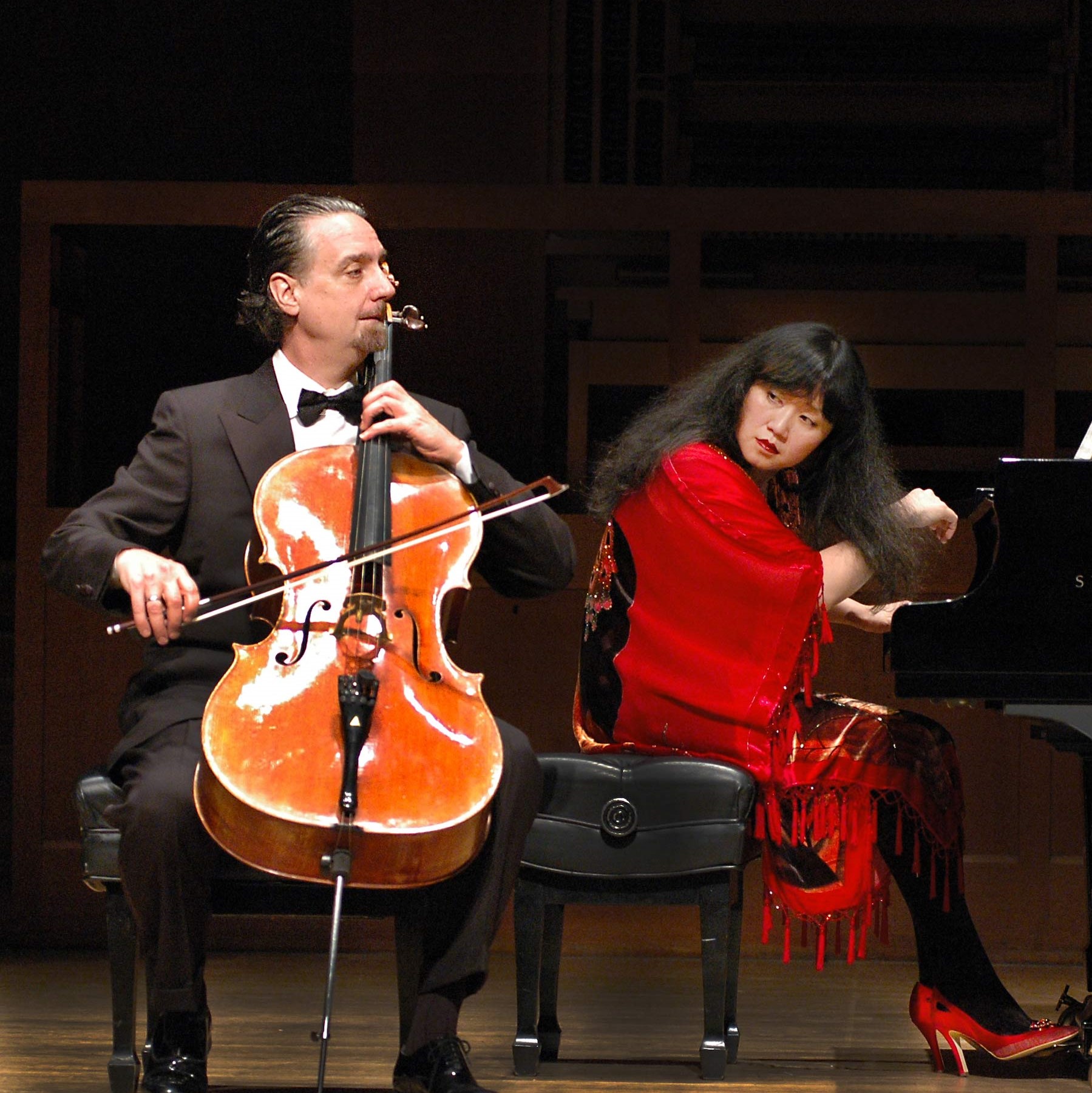 Featured Conductor & Artists