Recital: Gil Shaham and Robert Spano
Back To Calendar
Please Note:
Tickets will remain in cart for 30 minutes.
J. S. BACH: Violin Sonata in F minor, BWV 1018
JONATHAN LESHNOFF: Violin Sonata (World Premiere)
BRAHMS: Violin Sonata No. 3 in D minor, op. 108
AMFS alum Gil Shaham returns to Aspen for a recital with Music Director Robert Spano at the piano. His impeccable technique, radiant stage presence, and infectious joy in music-making have made him one of the foremost violinists in the world and an audience favorite. Here he opens with one of Bach's sonatas for violin and keyboard with its beautiful, aria-like first movement. The world premiere of Jonathan Leshnoff's violin sonata will be especially welcomed by those who remember Gil's Aspen performance of Leshnoff's second violin concerto, which was enthusiastically received and praised for its lyricism, imagination, and heart. Brahms dedicated his third violin sonata to the pianist and conductor Hans von Bülow, a champion of Brahms's work. It's full of drama and inspired melodies, and contains one of the composer's most exquisite slow movements. Hear one of the great violinists of our time in contrasting works from three centuries!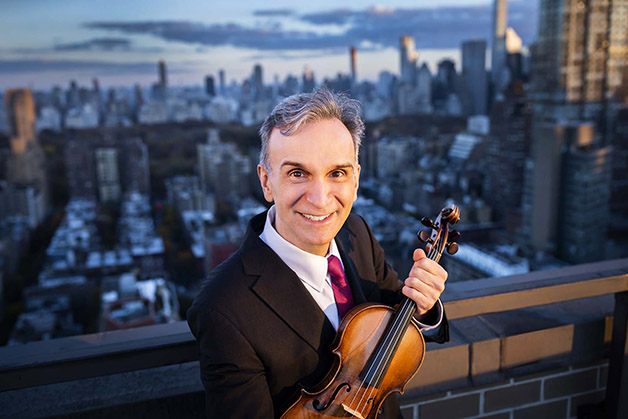 Featured Conductor & Artists
Tickets will remain on hold for 30 minutes.