A Recital by Conrad Tao piano
Back To Calendar
This event has
already taken place.
FREDERIC RZEWSKI: The People United Will Never Be Defeated!
A leader in the new generation of classical music, pianist and composer Conrad Tao has amassed a steady stream of awards and critical acclaim for his performances, compositions, and recordings. New York Magazine writes, "Conrad is the kind of musician who is shaping the future of classical music." A former prodigy, Tao has emerged as a mature, thoughtful, and thought-provoking artist with both a singular vision and the talent to realize it.
His ceaseless exploration and commitment to challenging repertoire lend themselves to his Aspen performance of the American composer Frederic Rzewski's The People United Will Never Be Defeated! The work, which is comprised of 36 variations, was composed in 1975 as a tribute to the struggle of the Chilean people under the newly imposed Pinochet regime. The short variations build up with force, requiring the pianist to employ a variety of extended techniques in this explosive composition.
Performances will be 75 minutes and there will be no intermission. Please check the "Concert Protocols" page before attending for the most up-to-date protocols.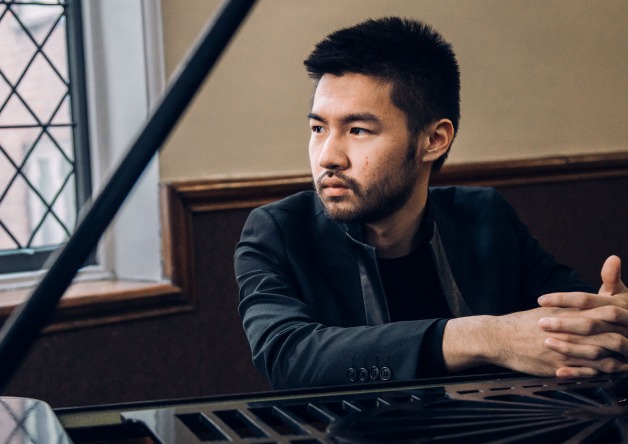 Featured Conductor & Artists