Recital: Robert McDuffie Plays Tchaikovsky, Enescu
Back To Calendar
With special thanks to Soledad and Robert Hurst
This event has
already taken place.
MENNIN Sonata concertante for violin and piano
ENESCU Violin Sonata No. 3 in A minor, op. 25, "Dans le caractère populaire roumain"
TCHAIKOVSKY Souvenir de Florence, op. 70
Celebrated for his brilliant technique, charismatic stage presence and adventurous repertoire, Grammy nominee Robert McDuffie returns to Harris Concert Hall for works by Mennin, Enescu, and Tchaikovsky. The New York Times called Mennin's Sonata Concertante " a forceful, large work" and The New York Herald Tribune said it's"as brilliant as it is solidly crafted…wildly energetic music, logical in its development, and neatly contoured." George Enescu called his third violin sonata "In the Rumanian style." It's full of mesmerizing sonic effects which suggest other instruments in the piano part, and evoke insects, birds, and the human voice by the violin. It's a technical and stylistic challenge for the performers and a fascinating otherworldly experience for the listener. Tchaikovsky's sextet Souvenir of Florence was written "with the greatest enthusiasm and with the least exertion," according to the composer. After completing it, he said, "It's frightening to see how pleased I am with myself." The pleasure audiences have taken in this melodious work has made it a recital hall favorite.
Watch McDuffie teach young violinists on at Harris Concert Hall Class on Tuesday, August 15, or see him solo with the Chamber Symphony, Friday, August 18.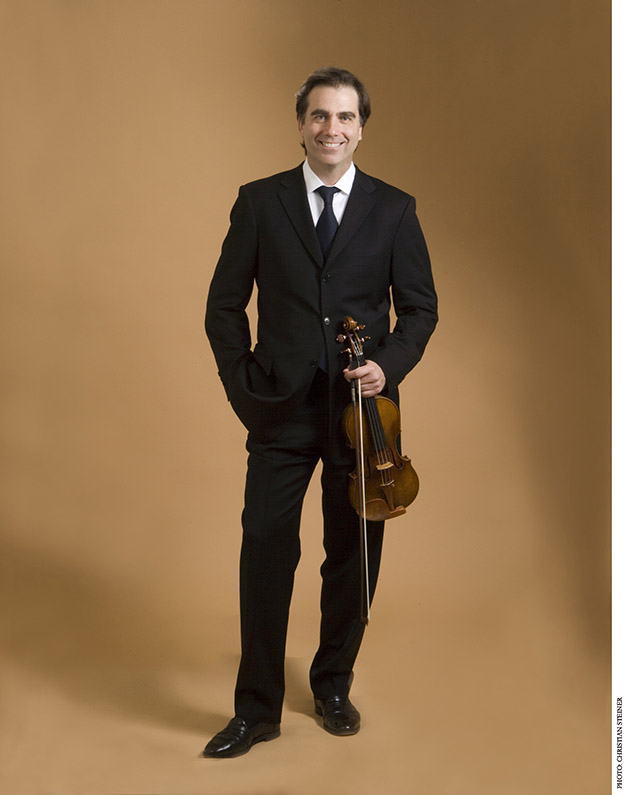 Featured Conductor & Artists