A Recital by Sharon Isbin classical guitar
Back To Calendar
With special thanks to Nancy Swift Furlotti and the Pettit Foundation
Reserved Seating
Please Note:
Tickets will remain in cart for 30 minutes.
VILLA-LOBOS: from 12 Etudes
LEO BROUWER: La Espiral Eterna
GRENET/LEO BROUWER: Canción de Cuna
TÁRREGA : Capricho árabe
LAURO: Vals Venezolano No. 3, "Natalia"
MONTAÑA: Porro from Suite Colombiana No. 2
BARRIOS MANGORÉ: La catedral
BARRIOS MANGORÉ: Julia Florida
BARRIOS MANGORÉ: Vals, op. 8, no. 3
BARRIOS MANGORÉ: Vals, op. 8, no. 4
Multiple Grammy winner Sharon Isbin, "the pre-eminent guitarist of our time" (Boston Magazine) returns to Aspen for a solo recital showcasing some of the most beloved pieces of the guitar repertoire. Isbin began her musical journey as a student in Aspen, and then went on to found and direct the guitar department for over 30 years. "There's really no place like it in the world where you can have such focused concentration on your area of study plus an exposure to amazing musicians from the orchestral world, the vocal world, from chamber music, not to mention the forays into jazz and bluegrass, in a setting that is breathtaking," Isbin told the Aspen Times. "People are lured by the mountains as much as they are by the beautiful music. That's inspiring to everyone who is playing. You look out at that and you say, 'I'm going to play great music.'" Her recitals are always one of the highlights of the Aspen season. Don't miss this chance to hear one of the great musicians of our century in a program that is sure to transport and amaze you!
Performances will be 75 minutes and there will be no intermission. Please check the "Concert Protocols" page before attending for the most up-to-date protocols.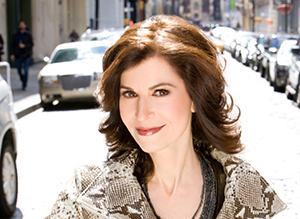 Featured Conductor & Artists
Tickets will remain on hold for 30 minutes.