Recital: Brentano Quartet with Wilhelmina Smith cello
Back To Calendar
With special thanks to Nancy Blank
Please Note:
Tickets will remain in cart for 30 minutes.
STEVEN MACKEY: Joy Rhythm Study (AMFS co-commission)
---
BEETHOVEN: String Quartet in B-flat major, op. 130
The New York Times praised their "luxuriously warm sound [and] yearning lyricism;" and the Philadelphia Inquirer observed their "seemingly infallible instincts for finding the center of gravity in every phrase and musical gesture." Hear the Brentano Quartet joined by cellist Wilhelmina Smith in Steven Mackey's quintet Joy Rhythm Study—a co-commission with the AMFS. In the composer's words, "I began by exploring some rhythmic curiosities emerging from the confrontation/combination of seven in the time of two (or four) and then became preoccupied with the idea of transforming the resultant off-kilter experiments, hobbled oddities and precarious textures into something joyful through the course of the piece. The Brentano will also play one of Beethoven's late quartets. At their British debut, the London Independent review raved, calling it "as momentous a performance of Beethoven's Op. 130 Quartet as I've ever heard live… "Passionate, uninhibited and spellbinding." The quartet's affinity for Beethoven is reflected in its name, taken from Antoine Brentano, whom many scholars believe was the composer's "Immortal Beloved."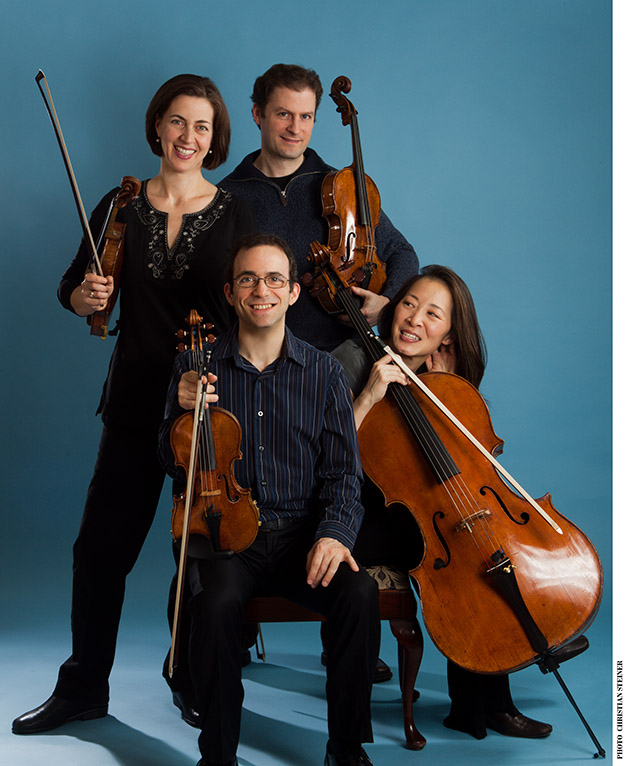 Featured Conductor & Artists
Tickets will remain on hold for 30 minutes.