A Recital by the Escher String Quartet
Back To Calendar
With special thanks to Jane and Bill Frazer and Vinod and Laurel Gupta
This event has
already taken place.
BARTÓK: String Quartet No. 3, BB 93
PRICE: String Quartet No. 2 in A minor
BEETHOVEN: String Quartet in F major, op. 135
Taking inspiration from the Dutch graphic artist Escher's interplay of individual components to form a whole, the Escher Quartet was formed in 2005, and in 2013 won the Avery Fisher Career Grant. They've been championed by the Emerson Quartet and hailed by Gramophone for their "sheer finesse."
Bartok's shortest quartet opens the program, a work often performed by the Escher to great acclaim.
Florence Price's Second Quartet combines complex counterpoint and harmonies with African-American folk songs and dances, which were instrumental to the survival of those brought to this country as slaves.
Beethoven's last completed major work closes out the evening. Much has been made of the three note motif in the last movement under which Beethoven wrote, "Must it be?" Is it about surrendering to the inevitability of death? Answering a philosophical question? Is it the rent that must be paid? Beethoven offered a clue in a note to his publisher that it may have referred to the necessity of finishing the composition and saying farewell to his favorite genre. He wrote, "Here, my dear friend, is my last quartet. It will be the last; and indeed it has given me much trouble. For I could not bring myself to compose the last movement. But as your letters were reminding me of it, in the end I decided to compose it. And that is the reason why I have written the motto: "The difficult resolution–Must it be?–It must be, it must be!" Hear this exciting ensemble in a moving and varied program!
Performances will be 75 minutes and there will be no intermission. Please check the "Concert Protocols" page before attending for the most up-to-date protocols.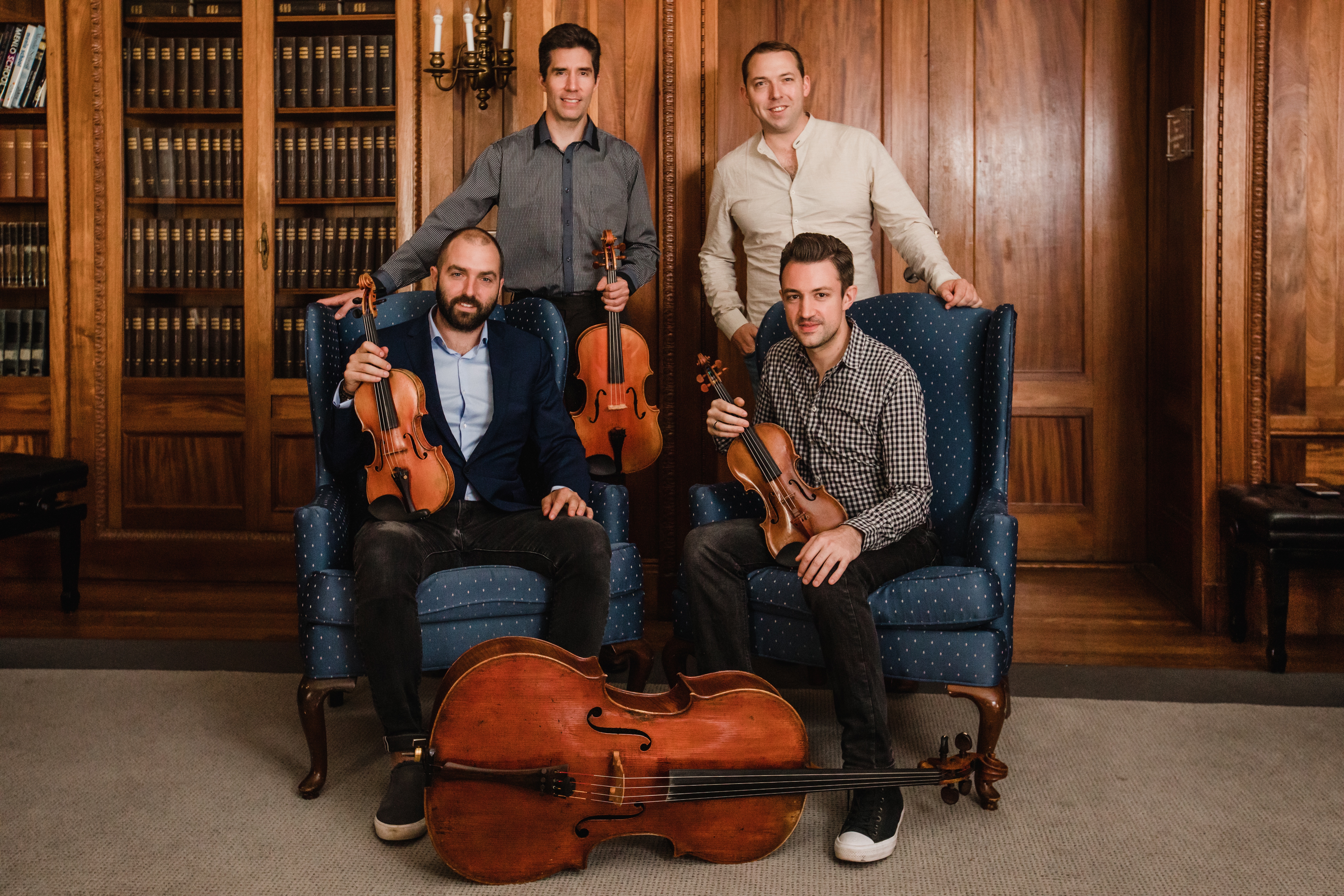 Featured Conductor & Artists