Recital: McGill McHale Trio
Back To Calendar
Please Note:
Tickets will remain in cart for 30 minutes.
CHRIS ROGERSON: A Fish Will Rise
POULENC: Flute Sonata
GUILLAUME CONNESSON: Techno-Parade
HOLMÈS/MICHAEL MCHALE: Evocation d'Amour
MISSY MAZZOLI: Heartbreaker
POULENC: Clarinet Sonata
VALERIE COLEMAN: Portraits of Langston
In 2014, clarinetist Anthony McGill and his brother, flutist Demarre McGill, were featured artists in residence at Bowling Green University. When pianist Michael McHale joined them in concert for the first time, it was immediately clear that the trio would have a great future making music together. This recital includes two of the three wind sonatas that Poulenc composed at the end of his life. Both the flute and clarinet sonatas are full of the composer's characteristic charm, elegance, and buffoonery. The program also includes a fascinating potpourri of short works for this unusual trio of instruments.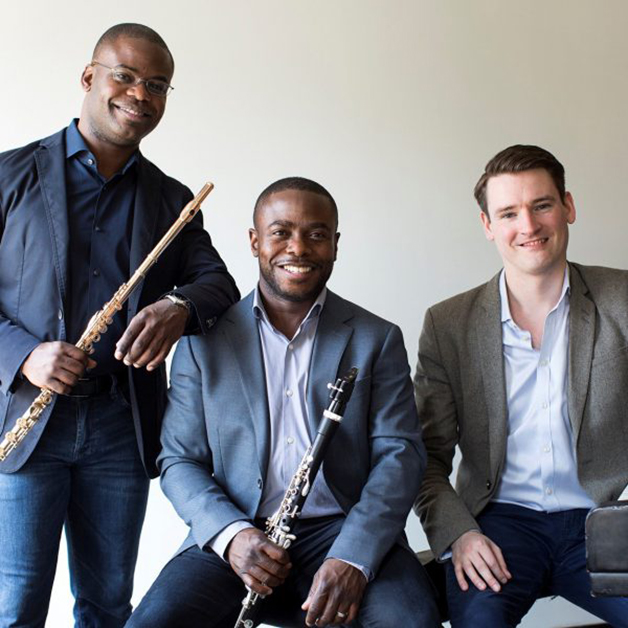 Featured Conductor & Artists
Tickets will remain on hold for 30 minutes.