A Recital by Vadim Gluzman violin and William Wolfram piano
Back To Calendar
In recognition of the members of the AMFS National Council
STRAVINSKY: Suite italienne
FRANCK: Violin Sonata in A major, M. 8
---
VALENTIN SILVESTROV: Five Pieces for Violin and Piano
RAVEL: Tzigane, rapsodie de concert
Following acclaimed concerts and recitals around the world, Israeli violinist Vadim Gluzman makes his Aspen debut. After a concert in Sydney, Limelight praised Gluzman's "rich, warm timbre [that] comes allied with a smooth, buttery legato…and his willingness to make bold interpretative statements." He's been compared with both Heifetz and Oistrakh (theartsdesk.com) and celebrated for his "power and passion" by the Seattle Times. Hear him in a program that opens with Stravinsky's elegant, Baroque-inspired Suite italienne.
Franck composed his lyrical and passionate Violin Sonata as a wedding gift for the Belgian virtuoso violinist and composer Eugène Ysaÿe. He presented it the morning of the wedding, and after a brief rehearsal, Ysaÿe performed the Sonata at the wedding. Later that year, he gave the first public performance at a museum in Brussels. By the end of the concert, the light was fading, and since the gallery permitted no artificial light, Ysaÿe had to play the last three movements from memory in the dark.
Valentin Silestrov is Ukraine's most famous composer. Now 84, he is a refugee living in Berlin and is serving as a musical spokesperson for his country. His Prayer for Ukraine was performed earlier this year at a Metropolitan Opera concert to benefit Ukraine. Topping off the program is one of the most virtuosic and evocative showpieces of the violin repertoire, Ravel's Tzigane. Prepare for an evening of exciting musicianship and deep expression as Vadim Guzman takes the stage at Harris Concert Hall!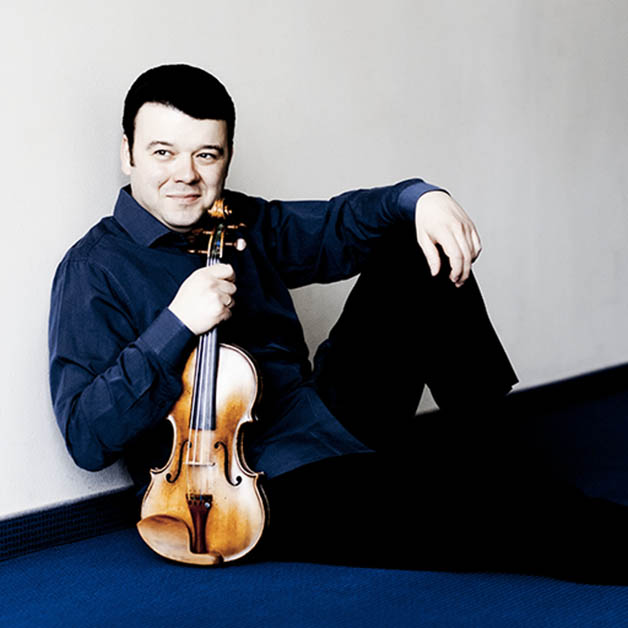 Featured Conductor & Artists
Tickets will remain on hold for 30 minutes.