Aspen Armchair Concerts: Colin Davin classical guitar
Back To Calendar
This event has
already taken place.
PRICE/MARYAM HAJIALIGOL Adoration
LEO BROUWER Sonata del Caminante
J.S. BACH/COLIN DAVIN Partita No. 2 in D minor, BWV 1004
BARRIOS MANGORÉ La catedral
View on the Virtual Stage through February 18 by clicking HERE. See the full list of free Armchair Concerts HERE.
Guitarist Colin Davin has emerged as one of today's most dynamic young artists and classical guitarists performing around the world, from Carnegie Hall in New York to the Alhambra Palace in Granada, Spain. An alumnus of the AMFS Guitar Program under the leadership of Grammy-winning Sharon Isbin, Davin attended the AMFS for several years as a student and has since appeared in a professional capacity with us as an orchestra member.
The Aspen Music Festival and School is pleased to offer a series of virtual concerts created during the pandemic by musicians in the AMFS fold, both alumni and long-time performers.
These beautifully filmed and curated one-hour concerts are free and viewable for three days each from the comfort of your own home.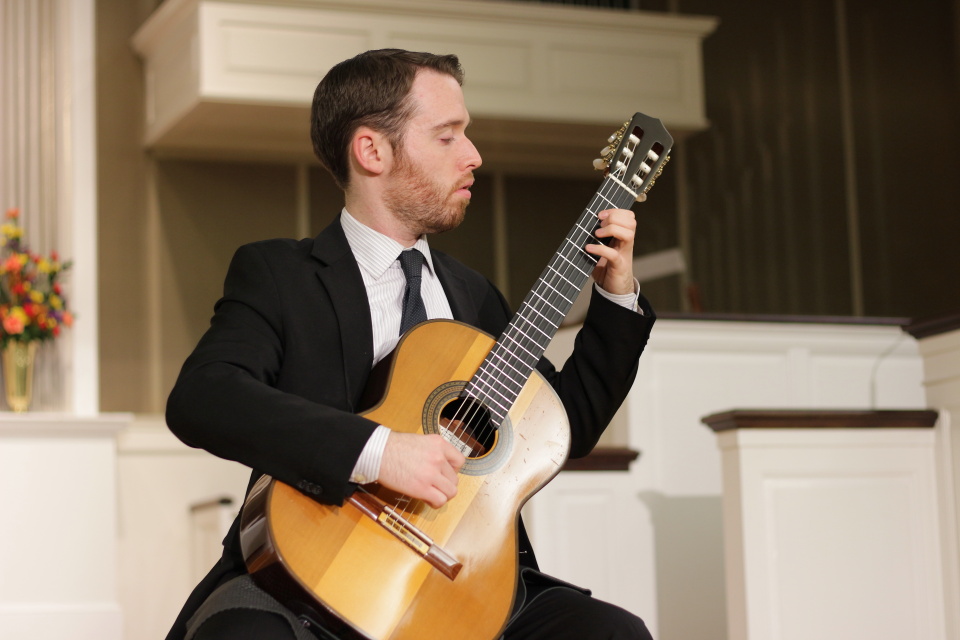 Featured Conductor & Artists