Aspen Chamber Symphony
Back To Calendar
With special thanks to Nancy Swift Furlotti, local business support provided by The Aspen Times
This event has
already taken place.
HOVHANESS: Prayer of St. Gregory, op. 62b
BARBER: Violin Concerto, op. 14
---
SCHUMANN: Symphony No. 1 in B-flat major, op. 38, "Spring"
Note: This program reflects an artist and repertoire replacement as of March 1.
The program opens with Prayer of St. Gregory by American composer Alan Hovhaness, a five-minute piece for trumpet and strings which creates an atmosphere of mystical calm. The concert concludes with Schumann's First Symphony, composed in a manic burst of energy over only four days in 1842. Schumann's friend Mendelssohn conducted the first performance of the work. Schumann may not have been entirely happy with the result, since he advised a later conductor to "try to infuse some longing for spring into the playing of your orchestra; this is what I felt when I wrote it."
In between, acclaimed violinist and Aspen alumnus Stefan Jackiw appears with Barber's pyrotechnic Violin Concerto--always an exciting experience for performer and audience alike.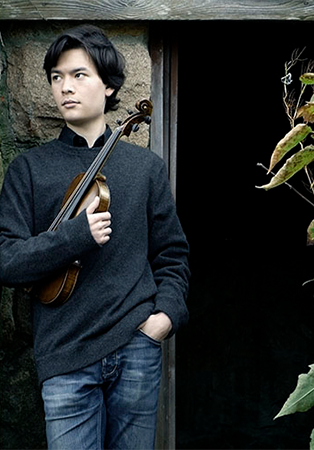 Featured Conductor & Artists