Chamber Symphony: Bronfman and McDuffie, Firebird Suite
Back To Calendar
With special thanks to Amy and Gilchrist Berg
This event has
already taken place.
GABRIELA LENA FRANK Contested Eden
R. SCHUMANN Piano Concerto in A minor, op. 54
---
GABRIELLA SMITH Field Guide
MENNIN Aria from Violin Concerto (World Premiere)
STRAVINSKY The Firebird Suite (1919)
The Aspen Chamber Symphony pulls out all the stops for its last concert of the season. There's something for everyone: two extraordinary soloists, a beloved Romantic piano concerto, two fascinating and provocative works inspired by a love of the earth and concern for its future, and finally, one of the most colorful and thrilling orchestral scores of all time.
The program opens with Gabriela Lena Frank's Contested Eden. When the Cabrillo Festival of Contemporary Music asked Frank if she could consider addressing the California wildfires in her piece for them, she "burst into tears and blurted out yes." The project was a difficult one, as she created and rejected musical clichés depicting fire imagery. Ultimately, she settled on two movements: the first an intimate and lyrical secular psalm, Canto para California, and the second In extremis, Latin for "in extreme circumstances," in the composer's words "an apt description for life in California during the past four seasons, a Herculean effort of normalcy...while surrounded by unimaginable chaos and loss." The piece ends on a note of hope in tribute to the Eden that is Frank's native state.
Another new piece from the Cabrillo Festival was written to celebrate the 70th birthday of composer John Adams and is dedicated to him. Gabriella Smith's Field Guide combines her dual passions for music and ecology, and was inspired by field recordings ranging from bird songs to urban sirens.
Yefim Bronfman's power and depth have made him one of the world's most celebrated pianists. Hear him in Schumann's only Piano Concerto, composed for the virtuoso who was the love of his life, Clara Schumann.
In observance of the 100th anniversary of American composer Peter Mennin's birth, Grammy-nominee and Aspen favorite Robert McDuffie will bring his charismatic stage presence – and a violin played by Paganini! – to the world premiere of the beautiful Aria from Mennin's Violin Concerto.
The Firebird was the first of several collaborations between Stravinsky and Serge Diaghilev, director of the Ballet Russes, and it became the young composer's introduction to the musical world. Stravinsky's inventive, virtuosic use of orchestral colors and abrupt, repetitive rhythms took audiences on a sonic journey unlike any they had experienced before. Hear the power and magic of this amazing score which changed the dance world forever!
See McDuffie teach young violinsts at the Harris Concert Hall Class on Tuesday, August 15, or his recital on Wednesday, August 16.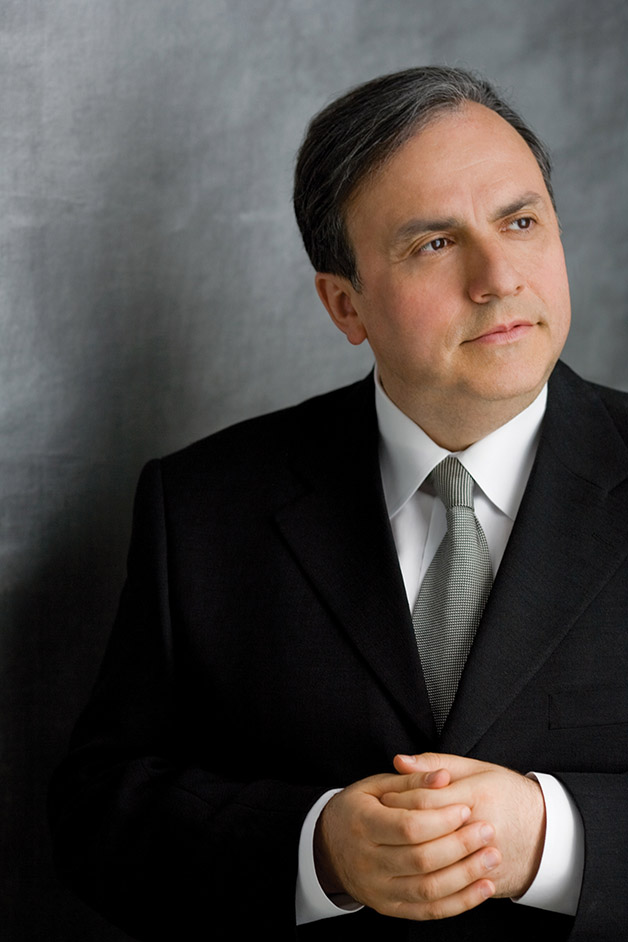 Featured Conductor & Artists