Aspen Chamber Symphony
Back To Calendar
With special thanks to Kay Bucksbaum
Please Note:
Tickets will remain in cart for 30 minutes.
Alisa Weilerstein's cello career began when she was a small child with chicken pox; her grandmother made her a series of musical instruments out of cereal boxes. She was drawn to the "Rice Krispies cello" and then began playing the real thing at age four. Today's she's the cello superstar of her generation. Hear her in Shostakovich's introspective and biting Second Concerto, composed for Mstislav Rostropovich, who coached her in the piece.
Another beautifully reflective work, a Vaughan Williams homage to the Elizabethan Era, opens this varied program, which also offers two delightful dance works. Excerpts from the ballet The Spider's Feast by Ravel's contemporary Roussel, portrays the spider and its various prey with vivid orchestral effects and impressionistic harmonies. Kodály's dances honoring his hometown will entrance you with their captivating Hungarian folk melodies and rhythmic propulsion.
Program
VAUGHAN WILLIAMS: Fantasia on a Theme by Thomas Tallis
SHOSTAKOVICH: Cello Concerto No. 2 in G major, op. 126
—
ROUSSEL: Symphonic Fragments from Le festin de l'araignée (The Spider's Feast), op. 17
KODÁLY: Dances of Galánta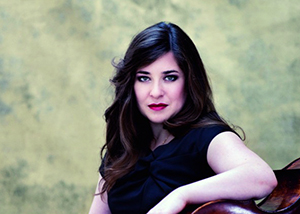 Featured Conductor & Artists
Please note: Tickets will remain on hold for 30 minutes.
Loading Seats...
Benedict Music Tent
Note: Tablet users may need to zoom in to seating chart to select seats.