Aspen Chamber Symphony
Back To Calendar
With special thanks to Betty and Lloyd Schermer
This event has
already taken place.
BERNSTEIN: Three Dance Episodes from On the Town
SCHUMANN: Piano Concerto in A minor, op. 54
—
BEETHOVEN: Symphony No. 5 in C minor, op. 67
Pianist and AMFS alumnus Conrad Tao, who's been called "ferociously talented" by Time Out New York and a musician of "probing intellect and open-hearted vision" by The New York Times, performs Robert Schumann's only piano concerto — his Piano Concerto in A minor — which he wrote for his wife, Clara. "The Schumann for me is the quintessential romantic piece. And I mean romantic with a small 'r,'" Tao recently told the Albuquerque Journal. "It strikes me as a piece of love and affection and tenderness. All the virtuosic stuff informs the affection of the piece. It's like a love letter from Robert to Clara Schumann, who was the pre-eminent pianist of her day."
Concluding the program is Beethoven's Symphony No. 5, which begins with the most famous four notes in classical music history. The symphony made its way into posterity despite a somewhat infamous premiere, which was held in a very cold theater in Vienna in December 1808, was part of a four-hour-long concert, and featured an orchestra that had only one rehearsal prior to the performance. In 1810, the author and music critic E.T.A. Hoffmann, after studying and analyzing Beethoven's published score, helped ignite an enduring interest in the work by publishing a glowing (anonymous) review that declared the symphony "one of the most important works of the time."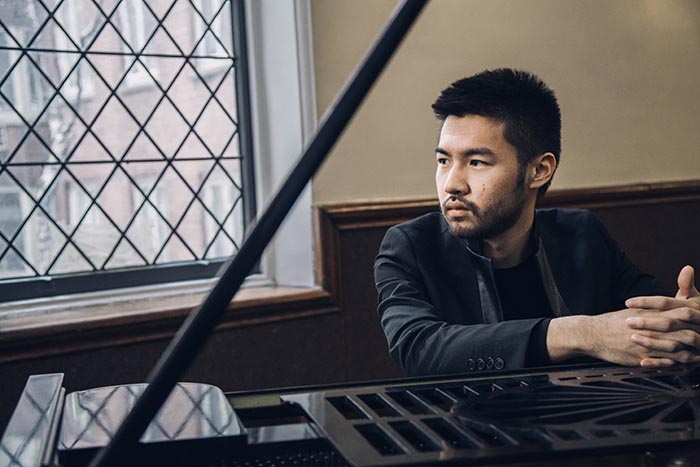 Featured Conductor & Artists
Tickets will remain on hold for 30 minutes.