Aspen Chamber Symphony
Back To Calendar
With special thanks to Gail and Al Engelberg, and Mona Look-Mazza and Tony Mazza
This event has
already taken place.
CANTELOUBE: Selected songs from Chants d'Auvergne
BEETHOVEN: Piano Concerto No. 3 in C minor, op. 37
---
MOZART: Ch'io mi scordi di te . . . Non temer, amato bene, K. 505
BEETHOVEN: Symphony No. 7 in A major, op. 92
Soprano Golda Schultz made her Metropolitan Opera debut in 2017 as Pamina in Mozart's The Magic Flute and was praised by New York Classical Review for her "ideal ingénue singing," "glowing" tone, and "graceful" phrasing. The New York Times called her "the true star" of the production and said her voice was "buoyant yet substantial, creamy but never heavy." Festival audiences can hear this exciting new star sing richly orchestrated songs by Canteloube plus Mozart's exquisite recitative and concert aria "Ch'io mi scordi di te . . . Non temer, amato bene," which he composed for Nancy Storace, his favorite soprano and the original Susanna in the 1786 opera The Marriage of Figaro.
Inon Barnatan—whom The New York Times called "one of the most admired pianists of his generation"—returns to Aspen for Beethoven's Piano Concerto No. 3. Beethoven wrote this concerto between 1796 (when he first started sketching the piece) and 1803, during a time when he was particularly interested in the key of C minor, as evidenced by his Sonata Pathétique (1798), the funeral march in his Third Symphony (1802–1804), and his Fifth Symphony (1804–1808). The concerto's first major theme seems to draw inspiration from Mozart's Piano Concerto No. 24, which is also in the key of C minor. Beethoven was known to have greatly admired that work and to have once exclaimed to his friend, the composer Johann Baptist Cramer, "We shall never be able to do anything like that!"
Beethoven's Symphony No. 7 is one of his most thrilling works to experience live. The symphony was very well -received at its premiere, which Beethoven conducted at the University of Vienna on December 8, 1813, and an encore was demanded of the haunting second movement—a masterpiece of perhaps unmatched proportions. In an 1815 letter to impresario Johann Peter Salomon, Beethoven described the symphony as "one of my best works."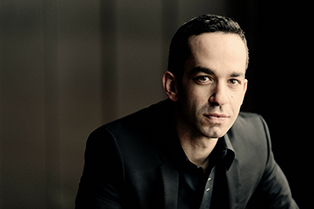 Featured Conductor & Artists