Aspen Festival Orchestra
Back To Calendar
With special thanks to Stefan Edlis and Gael Neeson, Part of the Allison and Warren Kanders Sunday Concert Series
Please Note:
Tickets will remain in cart for 30 minutes.
Don't miss the Aspen debut of Armenian-born violinist Sergey Khachatryan, who at fifteen was the youngest winner of the prestigious Sibelius competition. The German newspaper Süddeutsche Zeitung called him "a unique splendor amid world-class violinists, for his…playing isn't just about dazzling display, but is always focused on the music."
Rising star conductor Rafael Payare conducts Strauss's stirring and beautifully orchestrated Ein Heldenleben (A Hero's Life). Unlike earlier tone poems such as Don Quixote and Till Eulenspiegel's Merry Pranks, Strauss used no literary source, but simply declared, "There is no need for a program; it is enough to know there is a hero fighting his enemies."
Program
BEETHOVEN: Violin Concerto in D major, op. 61
—
R. STRAUSS: Ein Heldenleben (A Hero's Life), op. 40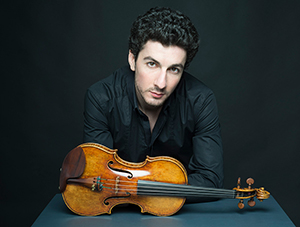 Featured Conductor & Artists
Please note: Tickets will remain on hold for 30 minutes.
Loading Seats...
Benedict Music Tent
Note: Tablet users may need to zoom in to seating chart to select seats.