Aspen Festival Orchestra
Back To Calendar
With special thanks to Mrs. Mercedes T. Bass - Mercedes T. Bass Charitable Corporation, part of the Allison and Warren Kanders Sunday Concert Series
This event has
already taken place.
BEETHOVEN: Piano Concerto No. 1 in C major, op. 15
—
SHOSTAKOVICH: Symphony No. 7 in C major, op. 60, "Leningrad"
Beethoven's Piano Concerto No. 1, which features Jonthan Biss as soloist, was technically his Piano Concerto No. 2. The works were published in the same year (1801) but by different publishers, and they were released in reverse order. Harmonically adventurous for Beethoven's time, the Piano Concerto No. 1 stands out from beginning to end, with its passionate first movement, brooding second movement, and boisterous finale.
Shostakovich composed the first three movements of his monumental "Leningrad" Symphony in the fall of 1941, while that city (which was his home) was under brutal siege by the German army; he wrote the final movement later that year, after he and his family had been evacuated to Kuibyshev, the Soviet Union's temporary wartime capital. The symphony quickly became a stirring symbol of strength and defiance in the face of totalitarianism, and, for example, Toscanini's broadcast of "Leningrad" was a worldwide sensation and powerful anti-Nazi statement. Hearing it performed live remains a deeply powerful experience.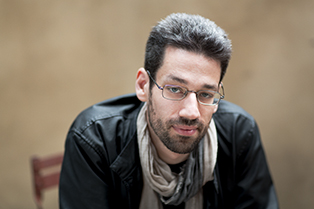 Featured Conductor & Artists