Aspen Festival Orchestra
Back To Calendar
With special thanks to Shirley and Barnett C. Helzberg, Jr., part of the Allison and Warren Kanders Sunday Concert Series
This event has
already taken place.
SEBASTIAN FAGERLUND: Isola
CHRISTOPHER THEOFANIDIS: Symphony No. 1
---
TCHAIKOVSKY: Piano Concerto No. 1 in B-flat minor, op. 23
This exciting program includes a beloved staple of the classical music repertoire and two wholly engaging large-scale twenty-first-century works.
Uzbek pianist Behzod Abduraimov—who gave a thrilling performance of Rachmaninoff's Piano Concerto No. 3 at AMFS in 2016—returns to the Festival with Tchaikovsky's enduringly popular Piano Concerto No. 1. The Plain Dealer called Abduraimov's interpretation of the work "a knockout" and praised him for infusing the concerto with "all kinds of fresh life and energy," while the Los Angeles Times raved that Abduraimov is "a pleasure to hear" and that he played the work's "fast and furious passages not like a challenge but an almost serene joy."
Finnish composer Sebastian Fagerlund's tumultuous tone poem Isola (Island) grips listeners with its very first notes; the haunting and wildly contrasting work, written in 2007, draws inspiration from an idyllic, visitor-friendly island in the Turku Archipelago that was once home to banished lepers and other social outcasts.
The San Francisco Classical Voice said that the Symphony No. 1 by Christopher Theofanidis—co-director of the composition program at the AMFS—"will keep you upright in your seat and as happy as if you'd just watched another Bourne Identity action flick." Theofanidis dedicated the symphony to AMFS Music Director Robert Spano, who, in 2009, led the Atlanta Symphony Orchestra in its world premiere.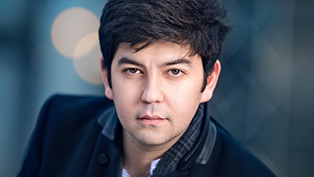 Featured Conductor & Artists