Aspen Philharmonic Orchestra
Back To Calendar
With special thanks to Betty and Lloyd Schermer, Local business support provided by The Little Nell
Reserved Seating
Please Note:
Tickets will remain in cart for 30 minutes.
BRAHMS: Concerto for Violin and Cello in A minor, op. 102
---
PROKOFIEV: Selections from Romeo and Juliet Suite, op. 75
One of Brahms's most heartfelt and passionate works is played by a pair of charismatic young soloists—brilliant and captivating Aspen alumnus William Hagen and Romanian cellist Andrei Ioniţă, who won first prize at the 2015 Tchaikovsky Competition.
Brahms's Double Concerto has its origins in a story right out of today's tabloids. Violinist Joseph Joachim was one of Brahms's closest confidantes, but their friendship hit the skids when Joachim suspected his wife of having an affair with Brahms's publisher. A sympathetic letter that Brahms wrote to Joachim's wife wound up being used in divorce court and was key in affirming her innocence. Joachim felt so betrayed that he ended all contact with Brahms, and for three years resisted the composer's efforts to reconcile. Brahms finally extended an olive branch Joachim couldn't refuse—in the form of this dramatic, darkly hued, and boldly rhythmic concerto.
Also on the program are selections from Prokofiev's soaring score for the ballet Romeo and Juliet. Prokofiev tinkered with the score a long time, saying he had "taken special pains to achieve a simplicity which will, I hope, reach the hearts of all listeners. If people find no melody and no emotion in this work, I shall be very sorry—but I feel sure that sooner or later they will." Come hear the lush, romantic melodies and vibrant orchestration in this powerful depiction of Shakespeare's tragedy, and see why Prokofiev was so certain of the work's success.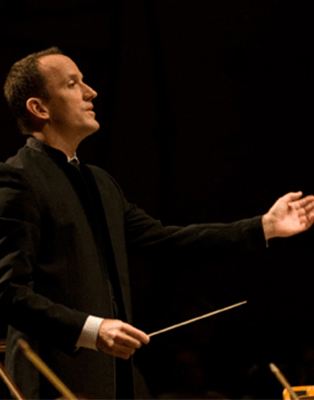 Featured Conductor & Artists
Tickets will remain on hold for 30 minutes.