Aspen Philharmonic Orchestra
Back To Calendar
With special thanks to June and Paul Schorr, lll, Local business support by Hotel Jerome
Please Note:
Tickets will remain in cart for 30 minutes.
"Is it possible for a pianist to be too good?" asked The New York Times. "If anyone faces jeopardy with that question, it's Marc-André Hamelin ... Outwardly miraculous, beneath the surface it felt as if each note's every possibility had been considered in advance, then ensconced in a pianism of total authority.'' Hamelin takes on Brahms's mammoth and majestic First Concerto in a concert conducted by Seattle Symphony Music Director Ludovic Morlot. Also featured is Franck's only symphony, composed when he was sixty-five and notable for its energetic and warm first movement, sweet and melancholy middle movement, and radiant finale. This cornerstone of the Romantic repertoire contains an English horn solo accompanied by harp and pizzicato strings, an exquisite precursor of Dvořák's famous English horn solo from his Ninth Symphony "From the New World."
Program
BRAHMS: Piano Concerto No. 1 in D minor, op. 15
—
FRANCK: Symphony in D minor, M. 48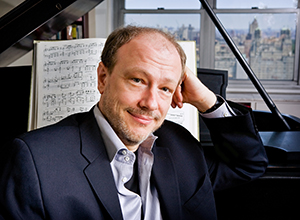 Featured Conductor & Artists
Please note: Tickets will remain on hold for 30 minutes.
Loading Seats...
Benedict Music Tent
Note: Tablet users may need to zoom in to seating chart to select seats.