Special Event: Emerson String Quartet: The Aspen Farewell Concert
Back To Calendar
This event has
already taken place.
WALKER Lyric for Strings
RAVEL String Quartet in F major
SHOSTAKOVICH String Quartet No. 12 in D-flat major, op. 133
---
BEETHOVEN String Quartet in E minor, op. 59, no. 2, "Razumovsky"
The beloved Emerson Quartet returns to Aspen one final time in a meaningful stop at Harris Concert Hall—a hall they once inaugurated in 1993. Since the celebrated ensemble's first appearance at the AMFS in 1983, the Emerson Quartet has been a fixture of the Festival. Now, enjoy a final opportunity to hear them performing a quintessential program of works by Ravel, Walker, Beethoven, and Shostakovich before they hang up their instruments for good.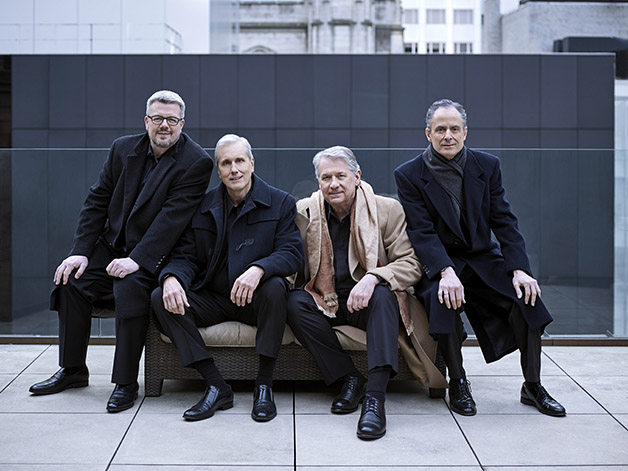 Featured Conductor & Artists