Special Event: An Evening with Renée Fleming and Inon Barnatan
Back To Calendar
This event has
already taken place.
HANDEL Ombra mai fù from Serse
NICO MUHLY Endless Space
FAURÉ 3 Songs, op. 8 no. 1: Au Bord de L'eau
FAURÉ 3 Songs, op. 23. no. 1: Les Berceaux
DEBUSSY Prelude and Clair de lune from Suite bergamasque (Inon solo)
HAHN Chansons Grises, no. 5: L'heure exquise
HAHN 12 Rondels, no. 9: Les étoile
---
CAROLINE SHAW Aurora Borealis
LISZT S'il est un charmant gazon, S. 284
LISZT Über allen Gipfeln ist Ruh, S.306
RAVEL Jeux d'eau (Inon solo)
GRIEG 6 Songs, op. 48, no. 3: Lauf der Welt
GRIEG 6 Songs, op. 48, no. 5: Zur Rosenzeit
KEVIN PUTS Evening
Superstar soprano Renée Fleming is joined by pianist Inon Barnatan performing highlights from Fleming's recent album, Voice of Nature: the Anthropocene. The 2023 Grammy Award-winning album both celebrates nature with classical art songs by Fauré, Liszt, and Grieg, and explores humankind's complex relationship with nature through new works by Kevin Puts, Reynaldo Hahn, and Nico Muhly. Don't miss this opportunity to experience an 'only in Aspen' performance.
Please Note: Inon Barnatan replaces the previously announced Yannick Nézet-Séguin. This event is now in the Benedict Music Tent.
Also see Renée Fleming teaching young singers at the Opera Encounters classes on Saturday, July 1, and Saturday, July 8; also, Chamber Music on Saturday, July 22.
Also see Inon Barnatan performing with the Festival Orchestra on Sunday, July 9; in a Harris Concert Hall Class on Tuesday, July 11; and in recital on Wednesday, July 12.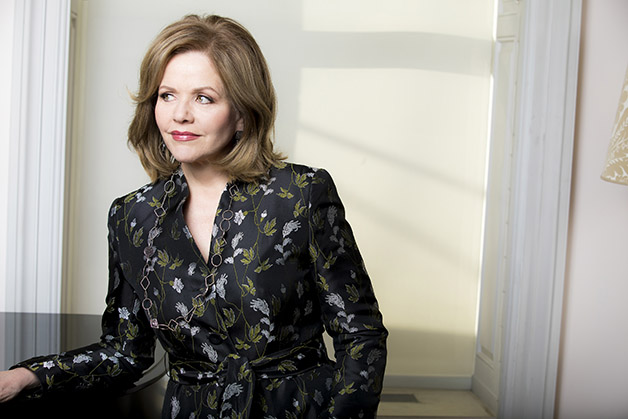 Featured Conductor & Artists