Winter Benefit
Back To Calendar
General Admission
Please Note:
Tickets will remain in cart for 30 minutes.
Enjoy an intimate evening of cocktails, dinner, and a performance by Inon Barnatan. Location to be announced. This Benefit supports the Aspen Music Festival and School's programs. Tickets are $500 per person, of which $150 is non-deductible. For more information, please contact Jenny McDonough at 970-205-5063 or jmcdonough@aspenmusic.org.

Join us for the Winter Music Recital Series:
Wednesday, February 28, 2018: Inon Barnaton
Saturday, March 10, 2018: William Hagen violin
Thursday, March 15, 2018: Pacifica Quartet
Save $30 with a Winter Music Subscription to all three recitals!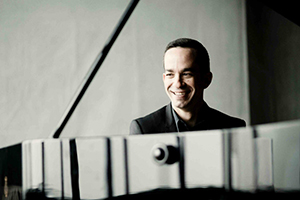 Featured Conductor & Artists
Please note: Currently, Winter and Summer Series tickets must be
purchased in separate online transactions. Please complete your
order for one series before placing your order for the other.
Tickets will remain on hold for 30 minutes.