Winter Benefit
Back To Calendar
This event has
already taken place.
Enjoy an intimate evening of cocktails, dinner, and a performance by Inon Barnatan. Location to be announced. This Benefit supports the Aspen Music Festival and School's programs. Tickets are $500 per person, of which $150 is non-deductible. For more information, please contact Jenny McDonough at 970-205-5063 or jmcdonough@aspenmusic.org.

Join us for the Winter Music Recital Series:
Wednesday, February 28, 2018: Inon Barnaton
Saturday, March 10, 2018: William Hagen violin
Thursday, March 15, 2018: Pacifica Quartet
Save $30 with a Winter Music Subscription to all three recitals!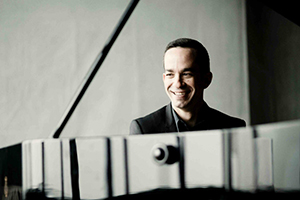 Featured Conductor & Artists