Winter Music Recital Series:
Joyce Yang piano
Back To Calendar
Please Note:
Subscription Pre-Sale: Tuesday, January 10
Single Tickets On Sale: Tuesday, January 17
TCHAIKOVSKY Selections from Les saisons, op. 37b
RACHMANINOFF Selections from Thirteen Preludes, op. 32
STRAVINSKY/AGOSTI The Firebird Suite
Wherever Joyce Yang plays, there are rave reviews: "A knockout performance," exclaimed The New York Times. Said BBC Music Magazine, "the precision of the fingerwork is astounding." The Washington Post noted "her agility, balance and velocity." This winter, join AMFS alumna and pianist extraordinaire Joyce Yang on a thoughtful musical journey as she plays works by Tchaikovsky, Rachmaninoff, and Stravinsky.
In a number of selections from Tchaikovsky's Les saisons, Yang musically represents the passage of time and the changing seasons over the course of a year. The program continues with a delightful, hand-picked assortment of works from Rachmaninoff's Thirteen Preludes.
Finally, break through the chill of winter with three tantalizing movements from Stravinsky's first ballet, The Firebird. The exhilarating "Danse infernale" kickstarts the work; the mysterious "Berceuse" presents a hypnotic musical lullaby; and the grandiose "Finale" is sure to keep you on your toes until the very last moment.
Close out the 2023 Winter Music season with this virtuosic, elegant evening of music!
-------
To view the entire 2022-23 Winter Music Recital Series, click here.
Subscribe and Save with a Winter Music Series Subscription!
- Premium Subscription: $180
- Subscription: $99
To learn more about supporting winter recitals in Aspen,
please click here or contact Chandler Martin, Annual Giving and Events Manager, at cmartin@aspenmusic.org or 970 205 5065.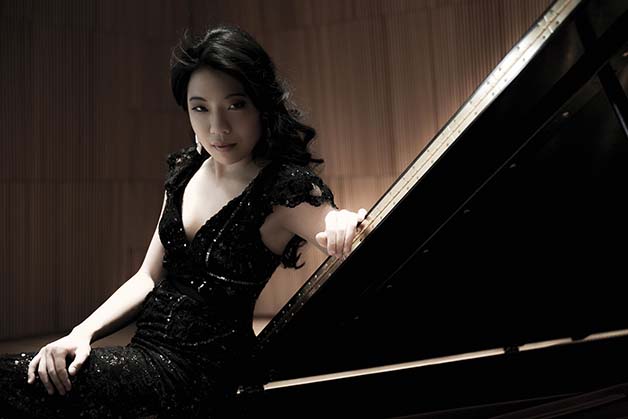 Featured Conductor & Artists