Winter Music Recital Series: William Hagen violin
Back To Calendar
This event has
already taken place.
MOZART: Violin Sonata in E-flat major, K. 302 (K. 293b)
STRAVINSKY: Suite italienne
SZYMANOWSKI: Nocturne and Tarantella, op. 28
—
SCHUBERT: Fantasy in C major, D. 934
KREISLER: Aucassin et Nicolette
KREISLER: Allegretto in the style of Boccherini
SARASATE: Introduction and Tarantella, op. 43
Now 24, AMFS alumnus violinist William Hagen has excited Aspen audiences for several summers with his artistic sensitivity and obvious love of music making. Some may even remember being treated to an impromptu recital of violin favorites after a demanding concert he had just played in the Benedict Music Tent! Recipient of Aspen's 2014 Dorothy DeLay Fellowship and third prize winner of the 2015 Queen Elisabeth Competition (the highest ranking American since 1985), he brings an engaging athleticism to his playing that one might expect from someone who once entertained thoughts of a baseball career. Violinist.com praised his "impeccable timing, command of the score, and just the right amount of power," and noted that, "Hagen wore his heart on his sleeve and took many of us along to rejoice with him." This bright young star is sure to captivate you with his elegance and enthusiasm.
Join us for the last 2018 Winter Music Recital:
Thursday, March 15, 2018: Pacifica Quartet
Tickets for children eighteen and younger are just $5! Call the box office at 970-925-9042 for this special rate.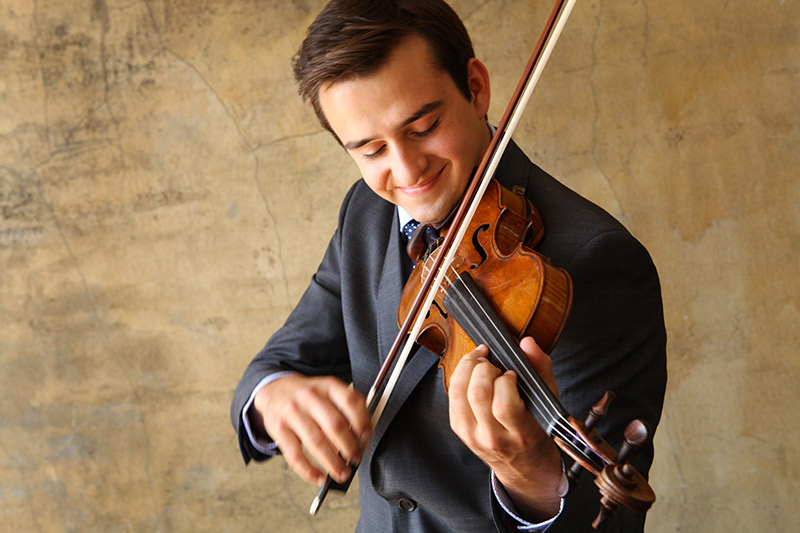 Featured Conductor & Artists