In Memoriam
GIANCARLA BERTI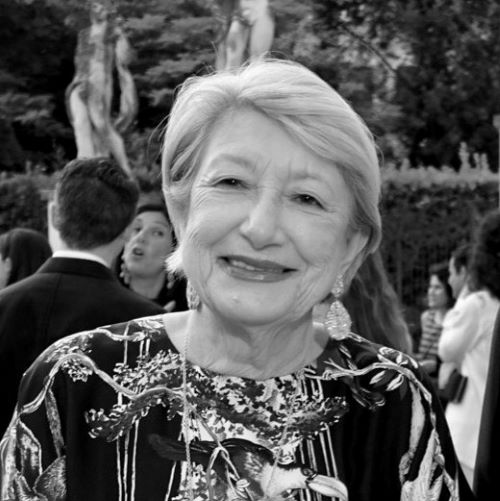 Giancarla Berti passed away this past November at the age of 80.  She and her husband of more than 50 years, Luciano, created the Ali Group, a global leader in the foodservice equipment industry. Over her lifetime, she enjoyed volunteering at a multitude of organizations in the United States and in Europe, including Carnegie Hall, the Metropolitan Opera, and the Guggenheim Museum. She was especially proud of the educational assistance given to young people through the Berti Foundation Scholarship Program, which created both annual and endowed funds for young musicians from Italy to study with AMFS.  She was a longtime National Council member and a familiar face to all those who attended concerts at the Tent.
STEFAN EDLIS
JUNE 12, 1925–OCTOBER 15, 2019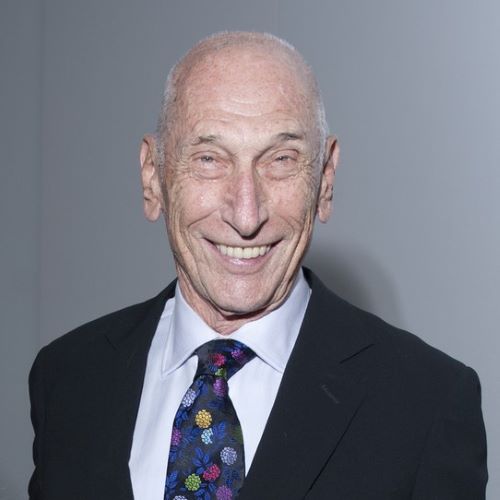 This fall, the Aspen Music Festival and School lost one of its most ardent supporters and friends with the passing of industrialist, admired contemporary art collector, and generous arts patron Stefan Edlis. After escaping the Nazis by traveling with his family from Vienna to New York City at the age of 15, he became a member of the Greatest Generation, a World War II Navy man who returned from the South Pacific to prosper in postwar America and become, with his wife Gael Neeson, an unwavering advocate for the arts across three American cities. From the moment they arrived in the mountains, Edlis and Neeson established themselves as pillars of the arts and culture in Aspen. They have long been among the AMFS's most generous financial supporters and their leadership gift in support of the Where Dreams Begin Campaign helped set the pace for the most successful fundraising drive in our history. Edlis was always at the center of any gathering celebrating the arts in Aspen, and each of these occasions was more enlivened and enjoyable because he was there. We share our condolences with Gael, the Edlis family, and all who will undoubtedly benefit from his vision and generosity for generations to come.
NANCY ODÉN
JUNE 28, 1932–DECEMBER 13, 2019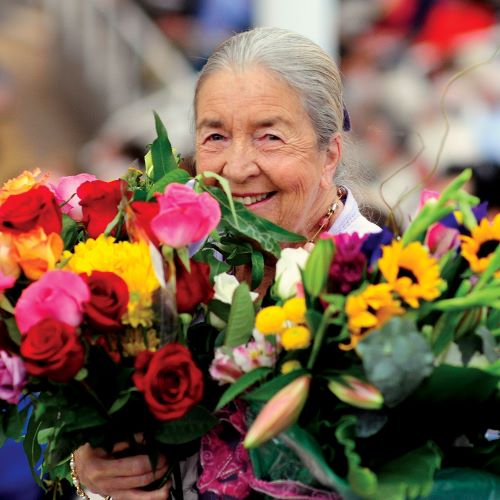 Nancy Newcomet Clow Odén passed away on December 13, 2019 at the age of 87 after a long battle with COPD. Educated at Miss Porter's School and Vassar College, Nancy later moved in 1964 to Aspen, where she met and married Dr. Robert Odén.Odén was a familiar figure at the Benedict Music Tent, where she ran the Fred O. Lane Lemonade Stand for decades, supporting more than 100 students through the profits made each summer. In addition, she served for many years as Trustee and eventually Life Trustee for the Aspen Music Festival and School. In 2011 the AMFS successfully nominated Odén for the Greg Mace Award for Volunteer Service. In addition to her volunteer work for the AMFS, she also was a founding member of Aspen Community Theatre, organized the early Roach Cup ski races, and eventually the Winternational Ski Races. She was elected, with her husband Robert, to the Aspen Hall of Fame in 1996.Odén touched the lives of countless AMFS students with her enthusiastic service and generosity. We share our condolences with her family.
CHRISTOPHER C. ROUSE III
FEBRUARY 15, 1949—SEPTEMBER 21, 2019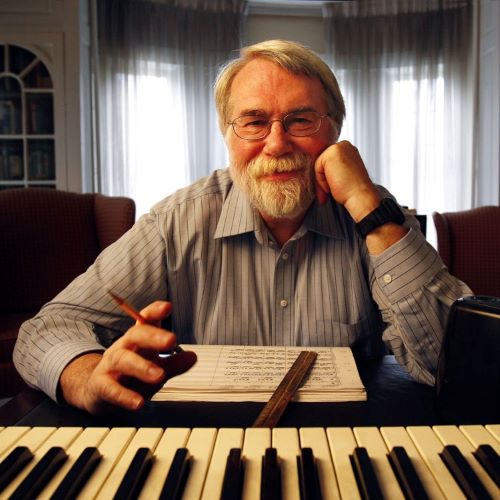 When the New York Philharmonic premiered Christopher Rouse's Pulitzer Prize–winning Trombone Concerto (composed as a memorial to Leonard Bernstein) in 1992, New York Times critic Edward Rothstein noted that its middle movement was so loud some of the string players put their fingers in their ears. It was not an understatement, then, when conductor and AMFS alumnus Joshua Weilerstein described Rouse in a remembrance as "one of the most powerful voices of our time."The three-time Grammy Award–winner died of complications from renal cancer just a month shy of the premiere of his Sixth Symphony. Described as "the leading American symphonist of our time," and one of the most commissioned composers in America, Rouse was known as a prolific creator of "giant, terrifying and muscular orchestra music," as well as a soft-spoken, wry teacher who shared an encyclopedic knowledge of music, both in the classroom and in works full of musical references. For inspiration, he drew from wildly disparate sources—mythology, death, 15th-century Indian mystic poetry, the designs of Spanish architect Antoni Gaudí; even Led Zeppelin.A graduate of Oberlin College Conservatory of Music and Cornell University, Rouse also studied privately with composer George Crumb. He was member of the Eastman School of Music faculty for more than 20 years and also taught at the University of Michigan and The Juilliard School. From 1999 to 2010 as composer-in-residence, Rouse shared with students, artist-faculty, and audiences of the AMFS his ability to convey in music consolation, excitement, anger, and delight. We remember Christopher Rouse as a composer, a teacher, and a friend. We share our condolences with his family.