Help the Festival—Rent to AMFS Faculty or Summer Staff
The AMFS Needs Summer Housing for Faculty and Staff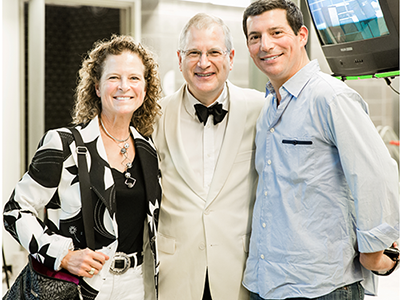 Support the music and your community!
Thank you for considering renting housing to talented, professional faculty or summer staff at reasonable market rates.
(For information on renting or providing a free room for a deserving student musician, click HERE.)
The AMFS needs hundreds of units to bring music to this community and teach the brightest young musicians of tomorrow.
Renting to an AMFS faculty or summer staff member is easy and a great way to create income and help keep the music playing in Aspen:
No-hassle arrangements with a dedicated AMFS staff member to manage the process
Mature, professional tenants who are here to study, work, and perform
Easy extra cash without long-term rentals or short-term rental licensing and fees
If you decide to rent to a world-class musician or summer performance technician, AMFS staff will:
Match you with a wonderful tenant
Walk-through at the beginning and end
Are highly responsive if you have any concerns or problems
*APCHA permits subletting for this cause. Call or send an inquiry to learn more.
INQUIRE TODAY
Faculty
The artist-faculty of the AMFS represent the highest echelon of musicians from around the world.
Dates of residency: June 25 - August 22

Seeking rentals of any duration during this time period. Full duration, half, or 1-2 weeks
First half residency: June 25 - July 25
Second half residency: July 25 - August 22


Unit Types Needed

In Aspen or Snowmass Village
From studios to multi-bedroom homes
For singles, couples, or families
Seasonal Staff
The AMFS hires a wide array of professional seasonal staff to aid in the production and execution of the Festival, from orchestra managers and piano technicians, to costume designers and music librarians.
Dates: June 1 - August 31

Seasonal staff dates may vary slightly, but generally are for entire date range.
Some stay for a slightly abbreviated tiem period: June 5 - August 25


Unit Types Needed

In Aspen or Snowmass Village
From studios to multi-bedroom homes
We will only place one staff member per bedroom, regardless of how many beds are in the unit.