Maroon Bel Canto Children's Chorus — Festival Summer Camp
MBCCC Festival Summer Camp will be on hiatus during Summer 2019.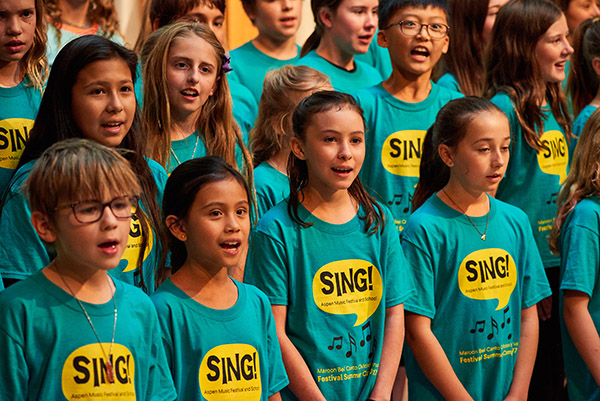 Maroon Bel Canto Children's Chorus - Festival Summer Camp
July 16 – 20, 2018
The Aspen Music Festival and School is pleased to once again offer a fun and music-filled summer choir camp through the AMFS AfterWorks program. As part of the Maroon Bel Canto Children's Chorus (MBCCC), the sixth annual MBCCC Festival Summer Camp is open to students entering fourth through eighth grades. The camp will be run by professional music educators and choir directors, along with the AMFS Director of Education Katie Hone Wiltgen. Participating kids will have an opportunity to learn about vocal technique in a choir setting, sing a varied repertoire and perform a camp finale concert, attend AMFS orchestra rehearsals and observe closed rehearsals in the Aspen Opera Center, meet Festival guest artists, conductors, and students, and participate in fun acting, movement, and outdoor activities.
The 2018 Festival Summer Camp runs Monday, July 16, through Friday, July 20, from 8:45 am (daily check-in no earlier than 8:30 am) to 4:30 pm (at Christ Episcopal Church in Aspen's West End), with a performance on Friday at 4 pm (also at CEC).
Camp Cost: $200 WITH EARLY REGISTRATION DISCOUNT!, $250 AFTER JUNE 27
The cost for the camp is just $200 for the week, if you complete registration on or before June 27! Starting June 28, camp tuition is $250. Camp participants receive two snacks per day and a camp T-shirt. Space in the summer camp is very limited, and singers who participated in the MBCCC school-year program will be given first priority for placement in the summer camp program.
Scholarship
A limited number of scholarships are available to students based on family need and past involvement in the MBCCC program. Scholarship is only available to students who live in the Roaring Fork valley full time.
Camp Conductors
Amanda Sprague Hanzlik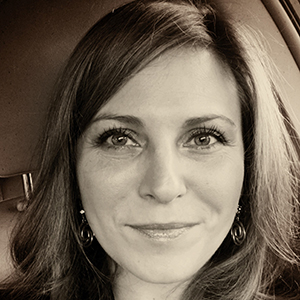 Amanda Sprague Hanzlik is the director of choral activities at Edwin O. Smith High School in Storrs, Connecticut, a position she has held since 2012. She is also the co-director of the Aspen Music Festival and School's Maroon Bel Canto Children's Chorus – Festival Summer Camp. Mrs. Hanzlik was the director of the Treblemakers Children's Choirs, served as an adjunct professor of music education and directed the family music center, from 2008-2012 at the University of Connecticut.
Mrs. Hanzlik frequently appears as a guest clinician and honor choir director in the state/region for both ACDA and CMEA festivals and currently serves on the board of the Connecticut Chapter of the American Choral Directors Association. Mrs. Hanzlik will chair the 2018 Connecticut All-State Choir (CMEA).
Originally, from the great state of Iowa, Mrs. Hanzlik is a graduate of the University of Iowa (B.A. in vocal performance/music education) and Teachers College, Columbia University (M.A. in music and music education). She resides in Storrs, CT with her husband Louis and children, Ethan and Grace.
Michelle Bendett
Michelle Bendett is choir director at Champlin Park High School in Champlin, Minnesota. Michelle has taught music at the high school, middle school, and elementary school levels since beginning her career in 2000. Previously at Lake Nona High School and Avalon Middle School in Orlando, her choirs consistently earned superior ratings at performance assessments and were selected to perform at the 2015
State Florida Music Educators Association Clinic-Conference in Tampa and the 2014 Florida American Choral Directors Association Fall Conference. Her choirs have earned state enrollment awards on multiple occasions.
Michelle received her Bachelor of Choral Music Education and Master of Music Education degrees from the Florida State University in Tallahassee, Florida, where she studied with Dr. Andre Thomas, Dr. Judy Bowers, Dr. Clifford Madsen, Dr. Kevin Fenton and Professor Roy Delp.
She is an active member of the Minnesota Music Educators Association, American Choral Directors Association, and serves as a presenter, adjudicator and honor choir clinician. She currently serves as National Honor Choir Coordinator for the American Choral Directors Association.
Tesfa Wondemagegnehu
With a love of music as big as his last name, Tesfa Wondemagegnehu has been sharing joy and a vision for justice through song for over a decade. Through a triumvirate of teaching, conducting, and performing, he has found a way to transform both students and audiences, and to reach those seeking resolutions of peace, equality, and respect…through music.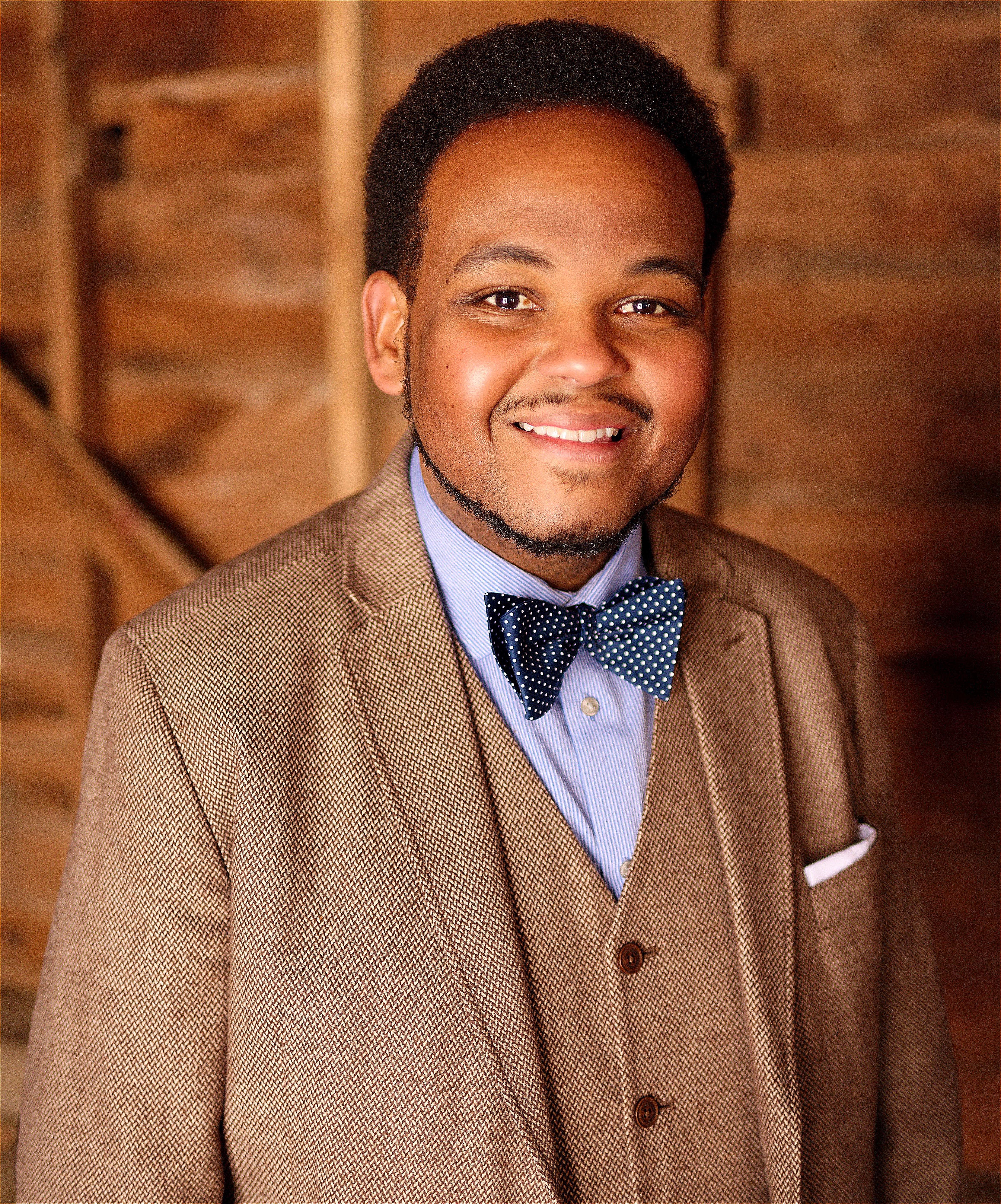 Tesfa serves as the conductor of the Viking Chorus and the Chapel Choir at St. Olaf College. He maintains an active voice studio and teaches Music and Social Justice with the goal of helping bridge the gap of social injustice through music, dialogue, and inspiring its participants to take action in their communities. Wondemagegnehu most recently was the Director of Choral Ministries at Westminster Presbyterian Church of Minneapolis where he co-founded the Justice Choir movement with noted composer Abbie Betinis.
Born and raised in Memphis, with an impressive collection of opinions on barbecue, Tesfa learned early on from one of his mentors that, "Excellence is never an accident." And, consequently, he has not left much to chance. Through the love and dedication of music teachers with whom he has studied, and an abundance of grit and determination, Tesfa has risen to be one of the most sought after conductors and educators in the country, and is on the cutting edge of music-related social justice movements throughout the United States.
Tesfa holds a Master of Music degree in Choral Conducting and Vocal Performance from the Florida State University and a Bachelor of Music degree in Vocal Performing from the University of Memphis. While teaching high school, Tesfa was named Orange County Public School's Teacher of the Year and received the Macy's National Magic of Teaching Award. Click here to read more.
About AfterWorks
The Aspen Music Festival and School's AfterWorks program offers after-school, in-school, and summer programming, in collaboration with valley schools, to support music education. These programs are designed to complement the quality music instruction students receive from schools and private instructors.
Thank you to Father Jonathan Brice and Christ Episcopal Church for allowing us use of their beautiful sanctuary and community spaces! We so appreciate your continued support of MBCCC Festival Summer Camp!