Note: the Seraphic Fire Professional Choral Institute application deadline has been extended through January 31.
Seraphic Fire's Grammy nominated Professional Choral Institute (PCI) at the Aspen Music Festival and School is the only summer program in the country designed to prepare emerging singers to work in the growing industry of professional ensemble singing. PCI alumni have now performed with nearly every professional vocal ensemble in the country. In 2012, Seraphic Fire and PCI received a Grammy nomination for their recording of Brahms's German Requiem.
PCI singers will have the opportunity to rehearse and sing two side-by-side concerts with Seraphic Fire: a collaboration with the Aspen Festival Orchestra in the Benedict Music Tent conducted by Robert Spano, and a performance in Harris Concert Hall conducted by Seraphic Fire founder and artistic director Patrick Dupré Quigley.
Participants will study in an intensive vocal and ensemble-skills curriculum, receiving individual and group vocal coachings from professional members of Seraphic Fire, and will participate in audition, resumé, and vocal master classes led by Quigley, Bass, and members of Seraphic Fire. PCI students will have the opportunity to perform in the PCI Student Showcase. The PCI Student Showcase will allow participants to use the Showcase as a live audition for Seraphic Fire and a number of other professional choirs.
Off campus housing options will be available at special double occupancy rates through Seraphic Fire. The Room rate listed for this program includes daily breakfast only. The fee does not include access to AMFS campus housing or cafeterias. AMFS on campus housing is only available for full or half sessions and not available for PCI students during their limited residency.
FINANCIAL AID
There are a limited number of merit-based scholarships and work study postitions available through Seraphic Fire.
2019 ENROLLMENT FEES
Tuition $1300
Room (includes breakfast) $950
Security Deposit $100
Health Service $70
Facility Fee $40
*Fees are separate from that published for other AMFS programs.
HOW TO APPLY
APPLICATIONS FOR THE 2019 SEASON WILL BE ACCEPTED BEGINNING SEPTEMBER 15
Resume required (Should detail both solo and ensemble experience. Please also include contact information for three professional references.)
Head shot required
150-word professional biography required
Two letters of recommendation encouraged but not required

AUDITION REPERTOIRE
PCI applicants must submit the following repertoire. Audition repertoire must be submitted IN THE ORDER LISTED on three separate tracks. Recorded audition required for all applicants.
AUDIO recording of two arias or art songs of contrasting styles
AUDIO recording of scale(s) and arpeggios portraying the full range of the voice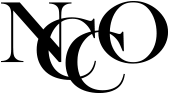 *NCCO exists to serve the specific needs of university and collegiate choral musicians, conductors, educators, scholars, and performers. NCCO is a proud supporter of Seraphic Fire and the Professional Choral Institute at the Aspen Music Festival and School.