Seraphic Fire's Professional Choral Institute (PCI) at the Aspen Music Festival and School offers intensive performance and workshop programs for singers and choral conductors designed to prepare students to work in the professional choral music industry. All participants will sing as members of the GRAMMY® nominated Professional Choral Institute Chorus (2012, Best Choral Performance, Brahms: Ein Deutsches Requiem), and will sing side-by-side with the professional members of Seraphic Fire in both rehearsal and concert. Performances include the PCI Concert in Harris Concert Hall and a joint performance with the Aspen Festival Orchestra in the Benedict Music Tent.
The PCI is one element of Seraphic Fire's multi-pronged education initiatives designed to create a pathway for students from all walks of life to discover the joy of singing and train for careers as ensemble singers. PCI students have gone on to be hired professionally for Seraphic Fire and other top choral groups, or furthered their pre-professional training in Seraphic Fire's Ensemble Artist Program at UCLA, demonstrating that the program can serve as a career catalyst.
VOCAL CHAMBER MUSIC
The PCI Vocal Chamber Music curriculum, designed for upper-level undergraduate, graduate-level, pre-professional, and early career professional singers, will emphasize small-ensemble skills, performance practice, sight-reading, repertoire, and musicianship. Singers in the Vocal Chamber Music program will participate daily in reading and repertoire sessions, rehearsals for public performance, chamber music coachings with Seraphic Fire faculty, and the Vocal Seminar program. This program touches on topics from performance of baroque, early, and new music to audition, vocal health, and professional development workshops. Vocal Chamber Music participants will have sessions and coachings with Seraphic Fire faculty focused on technique and performance style. A maximum of 30 student slots are available.
CHORAL CONDUCTING SEMINAR
The PCI Choral Conducting Seminar (CCS) is aimed at advanced graduate students and early- to mid-career professional choral conductors who aspire to a music director position with an independent ensemble. Choral Conducting Seminar participants will work with Seraphic Fire and the PCI Chorus in rehearsals, and will have the opportunity to lead the ensembles in public performance. Regular podium sessions will focus on repertoire and gesture, and will be recorded for personal and faculty use. Seminar members will receive individual lessons and coachings from Patrick Dupre Quigley and James K. Bass. Four conducting cohort sessions will cover music preparation, score study, aural skills, programming, and the many musical issues dealt with by a professional music director. All CCS students will sing with the PCI Chorus and participate in the small ensemble chamber music curriculum.
There are two Choral Conducting Fellow positions available and up to four Auditor slots. Auditor slots are offered to a limited number of CCS applicants after the two Choral Conducting Fellowships are filled. Auditors of the program participate in all CCS activities, including individual coachings and cohort sessions, with the exception of podium sessions with the ensembles, and participate in all Vocal Chamber Music program activities and performances.

2023 TUITION AND ENROLLMENT FEES
Vocal Chamber Music Tuition: $1,400
Choral Conducting Seminar Tuition: $2,500
Choral Conducting Auditor Tuition: $1,400
Room (includes breakfast): $1,100
Security Deposit: $100
Health Service Fee: $70
Facility Fee: $40
*Fees are separate from those published for other AMFS programs.

FINANCIAL AID
There are a limited number of merit-based scholarships and work study positions available through Seraphic Fire. The scholarship appeal process begins after the enrollment deadline when acceptance notices are sent. Award notifications are sent at least two weeks prior to the April 1 enrollment deadline. For those interested in applying for a scholarship, an appeal letter is required and letters of recommendation may be requested.

HOUSING
Off campus housing options will be available at special double occupancy rates through Seraphic Fire. Student housing for PCI students is at the Wildwood Hotel in Snowmass Village, where the bulk of the program activities take place. The Room Rate listed for this program includes daily breakfast only. Housing fee does not include access to AMFS campus housing or cafeterias, but PCI students will have the option to purchase a punch pass for AMFS cafeterias. AMFS on-campus housing is only available for full or half sessions and not available for PCI students during their limited residency.
HOW TO APPLY
APPLICATION OPEN SEPTEMBER 15
Resume: Please detail all conducting and/or ensemble experience, and include contact information for two professional references (required).
150-word professional biography (required)
Two letters of recommendation (encouraged, but not required)
AUDITION REPERTOIRE (VOCAL CHAMBER MUSIC)
PCI applicants must submit the following repertoire IN THE ORDER LISTED on separate tracks. Recorded audition required for all applicants unless a live audition is scheduled. To schedule a live audition via Zoom, email PCI@SeraphicFire.org.
VIDEO recording including one aria by a baroque composer, and one other contrasting piece. (required)

VIDEO recording of scale(s) and arpeggios portraying the full range of the voice (required)
AUDITION REPERTOIRE (CHORAL CONDUCTING SEMINAR)
PCI applicants must submit the following repertoire IN THE ORDER LISTED on separate tracks. Recorded audition required for all Choral Conducting Seminar applicants.
VIDEO (15 minutes max) recording of applicant conducting standard choral repertoire, either a cappella or with instrumental accompaniment.

VIDEO recording of applicant singing their part from m. 21–38 of the "Et in terra pa" fugue of Bach's Mass in b minor. All soprani should sing S1.
WHAT TO EXPECT
For more information on the PCI student experience, including answers to frequently asked questions about housing and transportation, please click here.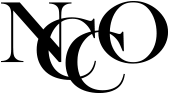 *NCCO exists to serve the specific needs of university and collegiate choral musicians, conductors, educators, scholars, and performers. NCCO is a proud supporter of Seraphic Fire and the Professional Choral Institute at the Aspen Music Festival and School.