Support Winter Music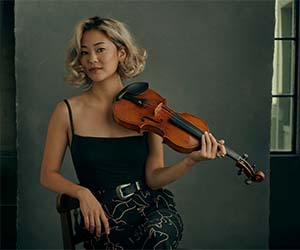 The Winter Music Series keeps music alive in Aspen outside of the regular summer season—giving the gift of music to Aspen and the Roaring Fork Valley community during the coldest and darkest months of the year. In 2022, the Aspen Music Festival and School presented three recitals on the Harris Concert Hall Stage, including pianist Inon Barnatan, the Calder Quartet, and violinist Simone Porter. We look forward to announcing the 2023 Winter Music Series in fall 2022.
Thanks to our 2022 Winter Music Supporters

Winter Music is supported in perpetuity by a generous gift to the Aspen Music Festival and School's endowment by Joan Harris and the Irving Harris Foundation.
Additional support is generously contributed by the Estate of Gordon and Lillian Hardy.
Series Underwriter
Nancy Wall and Charles Wall
Artist Underwriters
Dana and Gene Powell
Mrs. Mercedes T. Bass
Melinda and Donn Conner
Karen and Jim Frank
The Rob and Melani Walton Foundation
Supporters
Marcia and Donald Flaks
Linda Vitti and Clancy Joe Herbst
H. Gael Neeson
Janet and Tom O'Connor
Patrons
Tracy and Dennis Albers
Becky Ayres
Jon Busch
Marsha and David Dowler
Barbara Reid and David Hyman
Ann and Tom Korologos
Sara and Don Nelson
Jean and Allen Parelman
Merbie and Tom Payne