Aspen Chamber Symphony
Back To Calendar
With special thanks to Janet and Tom O'Connor, and Dana and Gene Powell
This event has
already taken place.
HOLST: Walt Whitman Overture, op. 7
PROKOFIEV: Violin Concerto No. 1 in D major, op. 19
---
VIVALDI: Concerto in G minor, RV 531
SCHUBERT: Symphony No. 5 in B-flat major, D. 485
Two charismatic young virtuosi and an effervescent conductor bring passion and energy to this wide-ranging program.
Nicholas McGegan and violinist Simone Porter delighted their Aspen audience last summer during an evening of Baroque in Harris Concert Hall. They return as a pair to the Benedict Music Tent for Prokofiev's lyrical First Violin Concerto. Completed in 1917 against the backdrop of the Russian Revolution, the work opens with an expansive, celestial melody for the soloist, followed by Prokofiev's characteristic, evocative bite. The Hungarian violinist Joseph Szigeti, an early champion of the piece, praised "its mixture of fairy-tale naïveté and daring savagery in lay-out and texture."
Tamás Pálfalvi, one of the most visionary and innovative trumpet players in the world, makes his Aspen debut as one of the soloists in Vivaldi's sparkling Concerto for Two Trumpets. MDR Figaro lauded his "breathtaking proficiency that seems almost acrobatic at times."
Schubert began both a law degree and his Fifth Symphony in the same year. Fortunately, in this case it was the law degree rather than the music that remained unfinished, and the result was one of Schubert's most enchanting and tuneful outpourings.
Also on the program, Holst pulls out all the stops as a brilliant orchestrator in his tribute to Walt Whitman's ideals of beauty.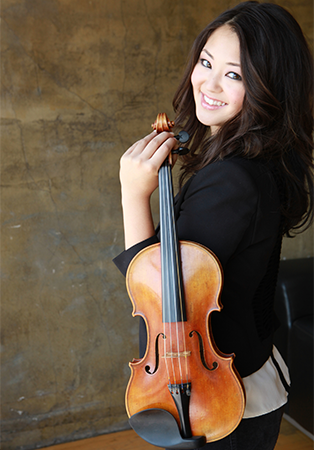 Featured Conductor & Artists